Necromunda: Hired Gun's first patch fixes dialogue's low volume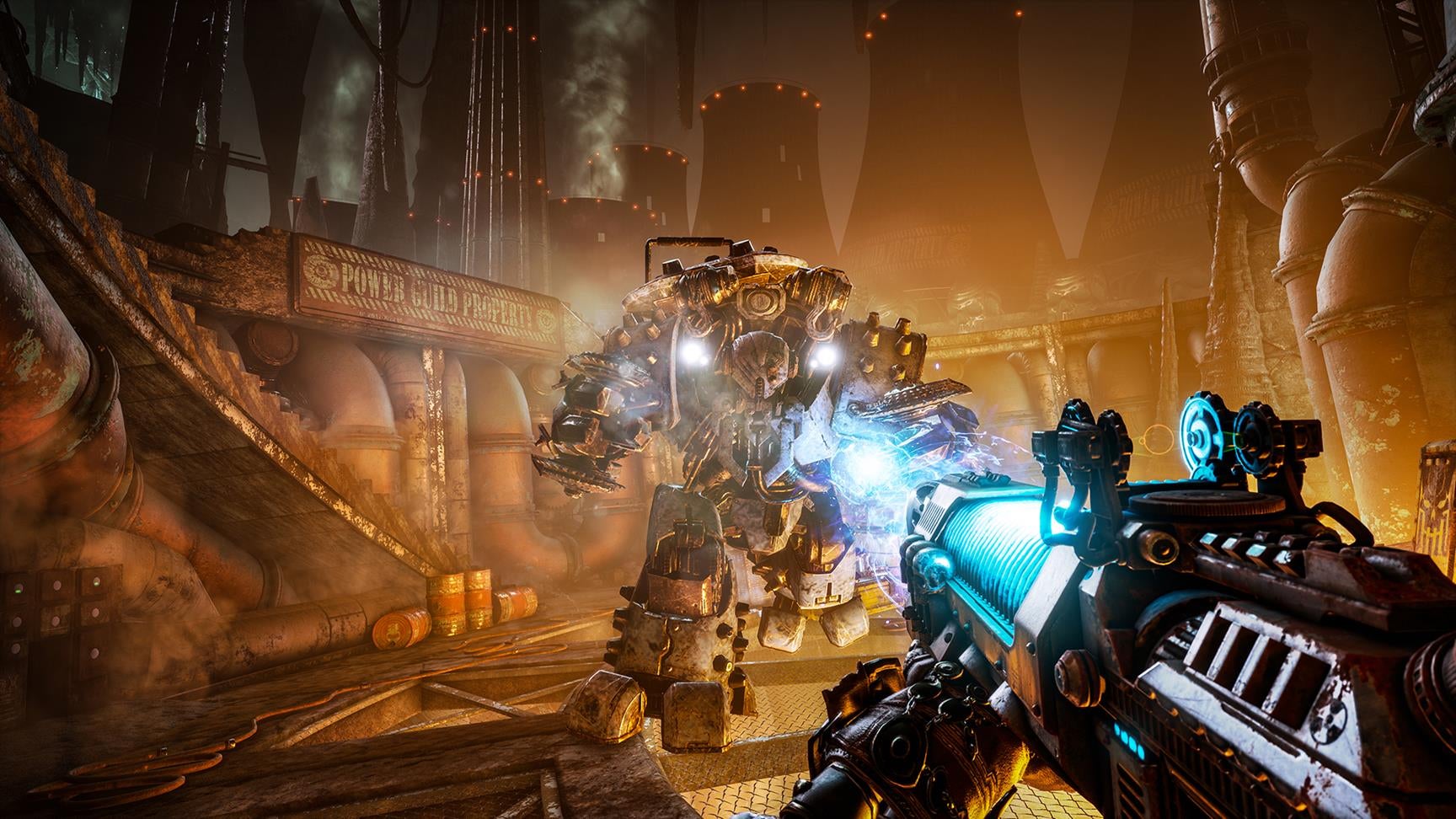 The first major update for Necromunda: Hired Gun is here.
Necromunda: Hired Gun, the Warhammer 40,000 shooter from Streum On, has received its first update. The patch, which came out on Friday, targets some of the game's most common problems.
In particular, the update improves sound mixing to better bring up the dialogue, one of the key problems we called out in our Hired Gun review. It also appears certain levels had missing sounds, which the patch added.
One major issue many ran into when playing the game with a controller is just how strange aiming behaves. Streum On previously said completely changing this will take time, but Friday's patch did introduce the first iteration of a fix, which comes in the form of a rework to how aim assist works when aiming down sights. There's also been a fix for a bug that caused aiming to be misaligned, so that should help there as well.
Elsewhere in the patch notes, the developer fixed a number of blockers and a few other bugs, including the one that inverted menu controls when the player used the inverted looking option.
More serious bugs, like the temporary stutter that occurs when loading into a new area, or when groups of enemies spawn, have yet to be fixed - though Streum On is aware and working on a solution.
Read on below for the full changelog:
Audio
Dialogue sound mixing improvements (global VO volume increased).
Added missing sound FXs in levels.
Bug fixes
Fix a possible blocker during the Takedown tutorial.
Fix of a random bug causing an incorrect offset in aiming alignment.
Fix of Numpad keys triggering unexpected behaviours ingame.
Invert camera setting doesn't apply on the wheel selection anymore.
Fix of a bug when opening a menu while Strengh Booster is still active.
Various fixes.
Gamepad
Rework of the Aim Assist when the player switch to iron sight.