Mother Russia Bleeds is Hotline Miami x Streets of Rage - violent trailer inside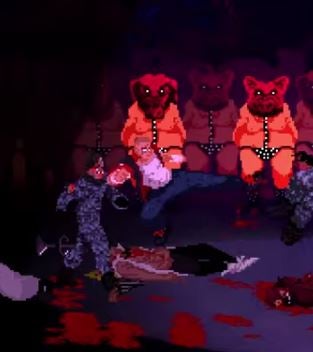 Mother Russia Bleeds is the mega-violent scrolling beat-em-up debut from indie developer Le Cartel. VG247 has been sent the initial details and a trailer. Watch it here.
The game's set in 1980s USSR, and comes from a team helmed by a former Ubisoft developer who worked on the Just Dance franchise. As you can see, Mother Russia Bleeds is very different in tone.
It's coming to PC, Mac and Linux in 2015, and we've been told that console ports may happen depending on the success of Le Cartel's crowdfunding efforts. A demo is coming in summer.
We'll have more on Mother Russia Bleeds soon, but for now you can check out the official website.