Lara Croft go, Let it Die, Surgeon Simulator VR, Garou: Mark of the Wolves, more out on PS4 today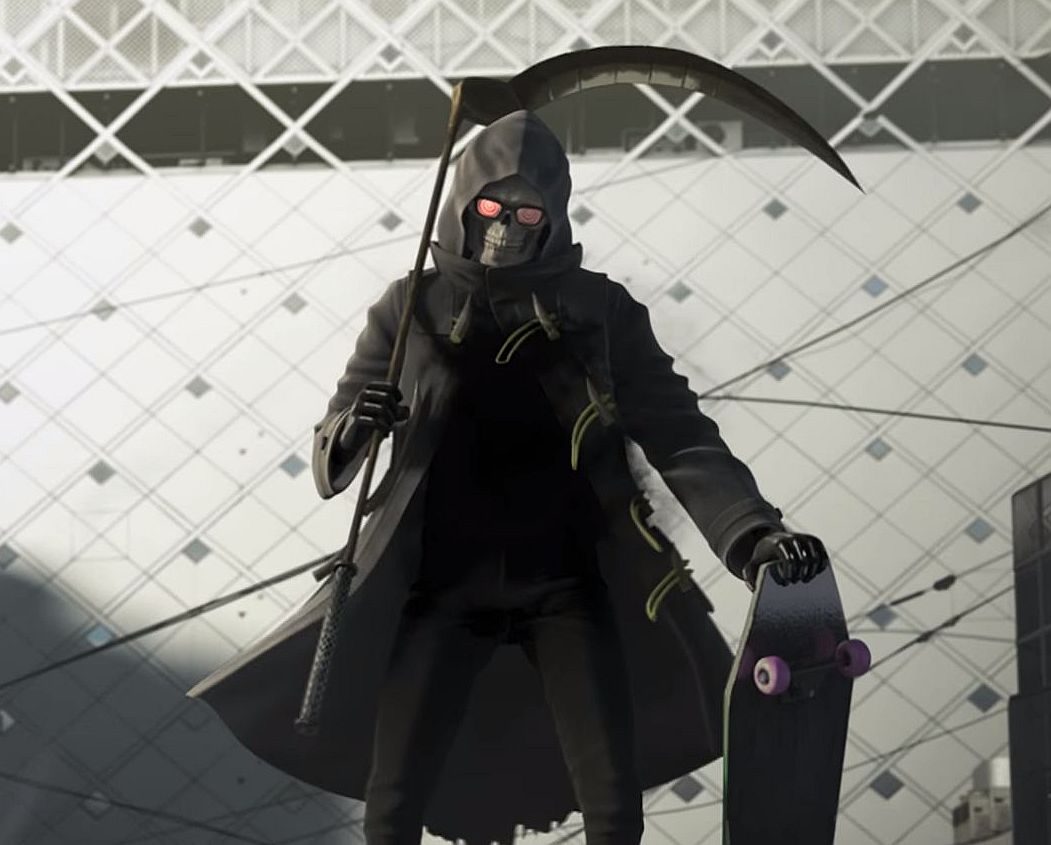 During the PlayStation Experience 2016 stage presentation today, Sony announced some PlayStation 4 and PSVR games which would drop at the end of the show.
The list is below, with media and a bit of information on each. What's not listed is Ultimate Marvel vs. Capcom 3, because we already told you it was released today on PS4.
Lara Croft go
Out for PS4 and Vita as expected.
Garou: Mark of the Wolves
Known as Fatal Fury: Mark of the Wolves on Dreamcast, Garou: Mark of the Wolves is a 1999 fighting game produced by SNK, originally for the Neo Geo system and the eighth installment in the Fatal Fury series. It's out now on PS4.
Let it Die
The latest from Grasshopper Manufacture and GungHo Online, which tasks players with fighting their way to the top of the Tower of Barbs. And who is there to help guide you on your path? Why, Uncle Death, of course. Oh, the game is free. So that's always a plus.
PoxNora
The game is a collectible cards meets tactical strategy title with over 1,500 champions, 500 spells, and 400 relics and equipment to combine on over 40 maps. Player are able to command fantastic creatures, cast spells and "summon relics of ancient renown" to defeat opponents.
PoxNora originally launched in 2006 and the online multiplayer trading card game and its studio was acquired by Sony Online Entertainment in 2009. The current version was developed by Desert Owl Games, which was founded by three former members of the PoxNora development team, and the IP was returned to the studio by SOE in 2014.
Surgeon Simulator VR
You should know enough about this insanely funny game by now, that I should need to tell you anything. That said, the VR version of the game was built especially for the tech so that you would actually feel as though are inept, backstreet surgeon Nigel. Now, you can live out your fantasies of performing a heart transplant with a hammer or eye surgery in Zero-G in VR.
Mother Russia Bleeds
Set in 1980s USSR, Mother Russia Bleeds is a rather bloody, scrolling beat-em-up affair from indie developer Le Cartel. Released on PC, Mac and Linux in 2015, it's now available on PS4.
Battalion Commander and The Keeper of Four Elements
Available now on PS4 and Vita, players are thrust into the role of a mysterious monk in this military arcade game who is tasked with protecting the Lost Lands. Herein lies the secrets of the four elements of magic, and you must protect them from the Dark Lord and his minions. The game contains powerful elemental towers, dark spells and even hurricanes and earthquakes which can assist you.
Check out the videos for the games above and find more information on each through the links.