Mortal Kombat: Komplete Edition has been removed from sale on Steam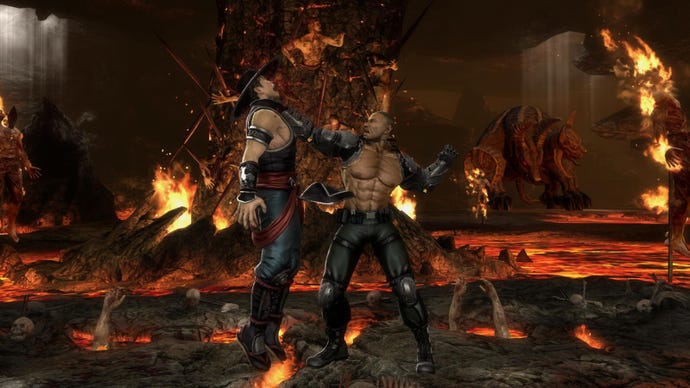 Mortal Kombat: Komplete Edition is no longer available for purchase on Steam.
According to a notice posted to the Mortal Kombat: Komplete Edition store page, the game was removed "at the request of the publisher."
Warner Bros. is the publisher of Mortal Kombat, and the reason for the game being pulled is not known as of press time.
Over on resetera, it's speculated the removal may have something to do with the game having Freddy Kruger as a guest combatant.
According to a Bloody Disgusting report, back in September 2019, Wes Craven's estate regained the US rights to both Freddy Kruger and the film A Nightmare on Elm Street. Warner Bros. and its subsidiary New Line Cinema are behind the theatrical releases of the horror films.
So it's quite possible Warner Bros. lost the rights to include Freddy, who was DLC, in the game or the company is working on relicensing the character.
Again, this is just speculation at the moment, as Warner has not made an announcement regarding the game being pulled from sale on Steam.
Mortal Kombat was released in 2011 and the Komplete Edition arrived in 2012. As of press time, you can still download Freddy as DLC on the Xbox Store for 360. The Komplete Edition is also still available for PS3 on the US PS Store.