Check out the new MK11: Aftermath gameplay trailer here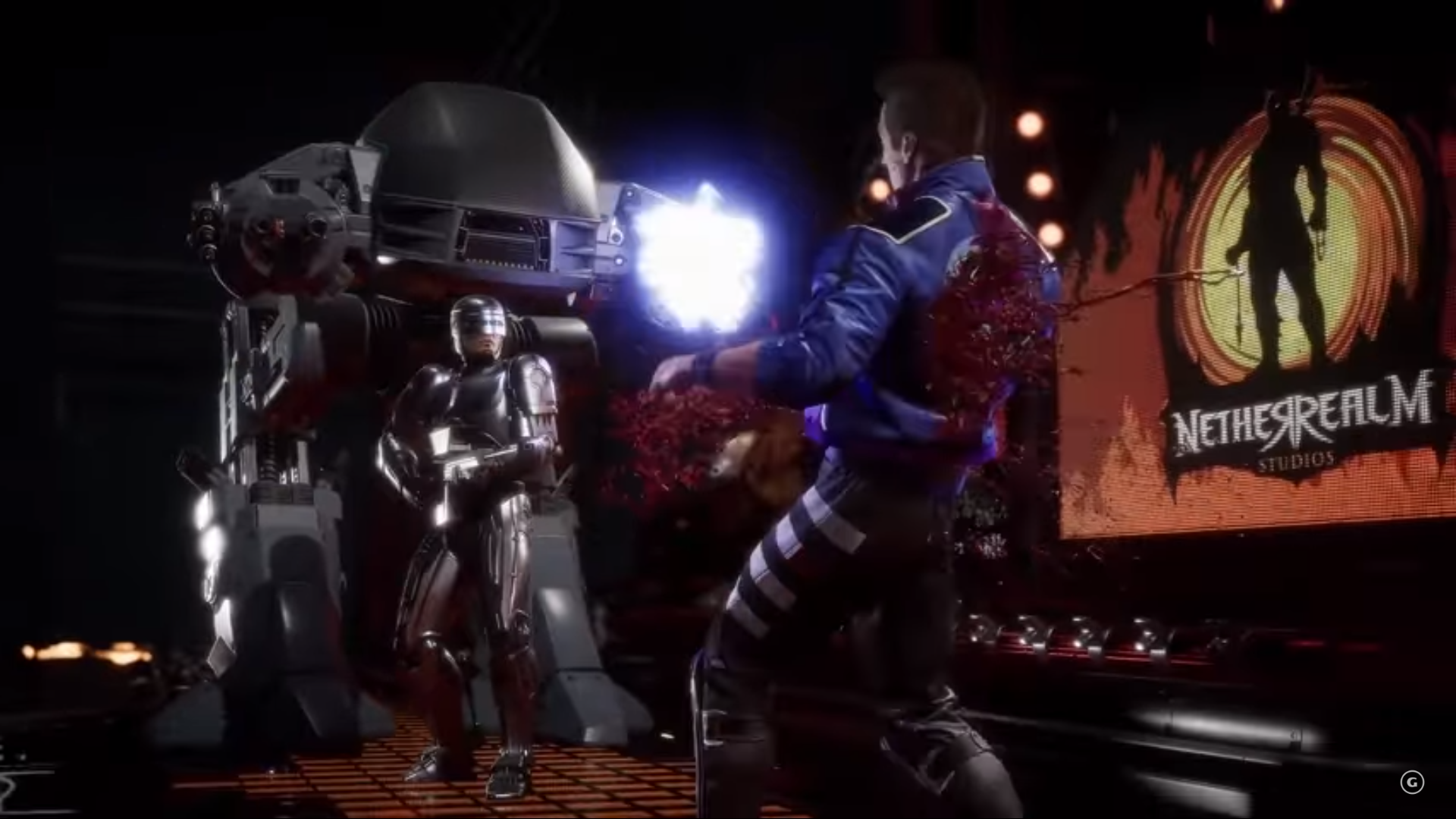 The new MK11: Aftermath gameplay trailer recently dropped online, featuring footage of upcoming playable characters Fujin, Sheeva, and RoboCop.

The purpose of the MK11: Aftermath trailer is to highlight the three new characters set to join the roster when the Aftermath expansion becomes available to download on May 26. You can watch the full trailer below.
The trailer features all of the blood, guts, and gore you'd expect from MK11, as well as providing fans with a look at the three new characters' abilities and visual styles in action.
Sheeva is a four-armed, dragon queen bruiser who can shoot fireballs from her hands. Fujin is an adept swordsman whose wind-based flurry attacks resembles Avatar-esque airbending. RoboCop is RoboCop, and will be making his Mortal Kombat debut in Aftermath. He has an arsenal encompassing Iron Man missiles, a massive metal shield, and a knife resembling the hidden blade from Assassin's Creed - which was recently confirmed to be returning in Assassin's Creed Valhalla. RoboCop actually stabs Joker with this blade in the trailer, before blasting his hand off for extra style points.
The MK11: Aftermath expansion is set to launch on May 26, at which point all three new playable fighters will be made available to expansion holders.
The trailer also showcases four new stages and a range of new, unique Stage Fatalities, which will be made available for free when the MK11: Aftermath expansion launches.
In related news, although it was recently confirmed that EVO 2020 would be held online as a result of COVID-19, Mortal Kombat will not be in the rotation this year. NetherRealm, developers of the Mortal Kombat series, also cancelled a range of Mortal Kombat tournaments last minute in March.
In a somewhat more absurd spin on contemporary Mortal Kombat, UFC boss Dana White recently announced what's essentially a real-life Mortal Kombat tournament.