Minecraft: Bedrock Edition released, trailer shows Switch, Xbox One cross-play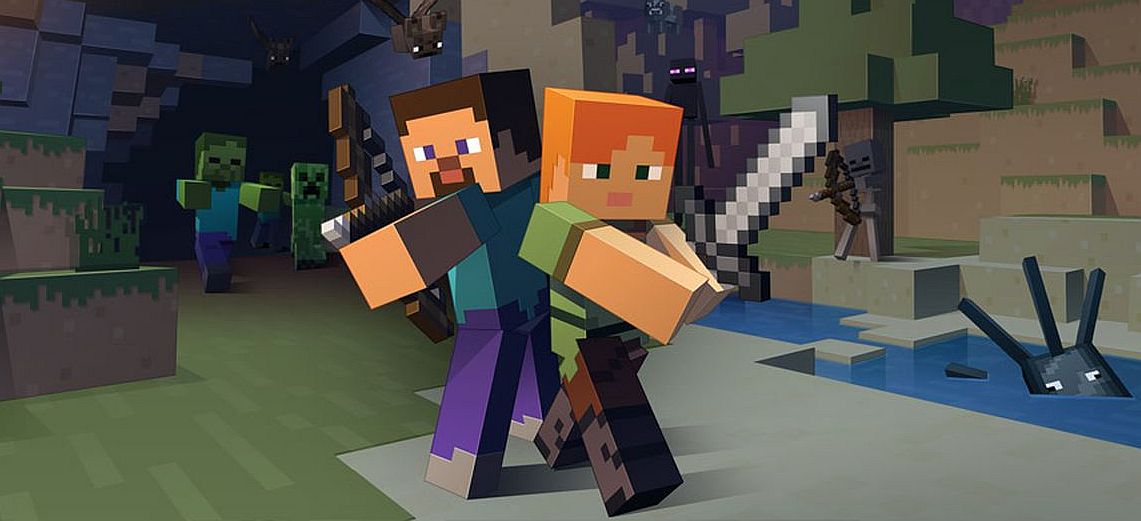 Nintendo and Microsoft have put out a new video for today's release of Minecraft: Bedrock Edition, which supports cross-play between Switch and Xbox One.
While the trailer could be considered a bit of a dig at Sony considering the timing, you know the whole Fortnite Switch/PS4 thing, it's really just an advertisement.
The general public who don't read gaming sites may be unaware Minecraft allows Windows 10 PCs, mobile, Switch and Xbox One users to play together.
Microsoft first released the Better Together update in 2017, uniting Xbox One, Windows 10 and mobile players.
This was to be the first Switch title to feature cross-play support between the aforementioned platforms. Then, Fortnite came along last week.
The Bedrock Edition contains all previously released content, including the Super Mario Mash-Up Pack exclusive to Nintendo systems and all DLC.
The Switch release supports Xbox Live achievements and Gamerscore, and access to the Minecraft Marketplace. Players also have access to mini-games and game modes through online community-run servers.
Like the Better Together update for Xbox One, those who already own Minecraft: Nintendo Switch Edition will be able to digitally upgrade to the Bedrock version free of charge.