Metro Exodus PC pre-load will be available on Steam, but not the Epic Store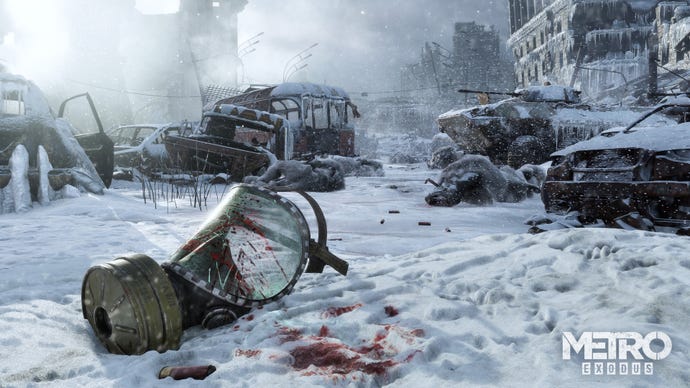 In another bizarre turn of events in the ongoing Metro Exodus PC version saga, the developer has now confirmed that only Steam users will be able pre-load the game.
Pre-loading games is something players have come to expect on PC, as well as consoles. In Metro Exodus' case, since the game is no longer available for sale on Steam, the only way for PC players to buy it is through the Epic Games Store.
Unfortunately, the official Twitter account for Metro Exodus has revealed the game won't be available to download early. On Steam, however, those who already pre-ordered it there will be able to pre-load it.
These details were confirmed in two tweets, listed below.
Just to confirm - Metro Exodus pre-load for existing Steam pre-order customers WILL HAPPEN, and we will announce expected start time in due course.

— Metro Exodus (@MetroVideoGame) February 12, 2019
We regret to inform that pre-load via the Epic Games Store is not planned.

— Metro Exodus (@MetroVideoGame) February 12, 2019
It's not exactly a great look for a game whose fans were already decrying Deep Silver's decision to skip Steam. Even then, the developer couldn't confirm a specific date or time for when Steam players can expect the pre-load.
Metro Exodus is out on Friday, and that's not enough time for what's likely going to be a 50GB+ game. Disappointment all around, it seems, though hopefully the game itself is worth it. We're going to find out when reviews hit later today.