Metro 2033 Redux outed for PS4 & Xbox One, leaked images emerge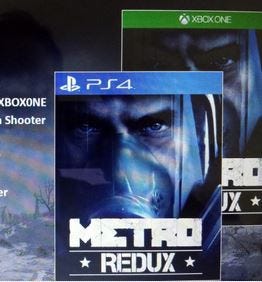 Metro Redux could be releasing on PS4 and Xbox One, courtesy of developer 4A Games. Leaked pack art and details have emerged on an Italian website, along with some DLC hints.
The images above were posted by Everyeye.it which has since pulled the shots. However, several other sites now have them. Note that the developer is listed as Metro: Last Light's 4A Games, with Deep Silver as publisher. Both companies have neither confirmed nor denied the shooter's existence.
We've asked out local rep for comment.
Via iDigitalTimes.