Metal Gear Arcade gets trailered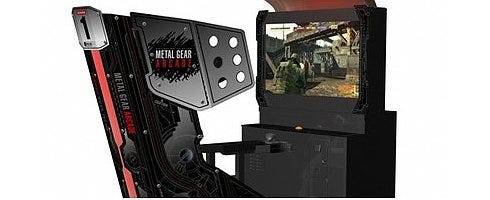 Konami's released the first trailer of Metal Gear Arcade.
Get it after the break.
The cabinet-based title is actually based on the spin-off from MGS4, Metal Gear Online. Same maps, same weapons and more. Oh, and look, there's 3D as well.
The game was announced at E3 last year alongside Peace Walker for PSP and Metal Gear Solid: Rising for PS3, 360 and PC.