Mass Effect Andromeda's animations have already reduced it to a laughing stock
"My face is tired."

Everyone on the internet is laughing at the new Mass Effect game.
It's the animations, you see. The facial animations. And the walking. And probably the dialogue too.
The internet is merciless. Hours after the embargo for early impressions and streaming lifted and Mass Effect Andromeda has been reduced to gifs and memes and jokes.
Because that's how we communicate in 2017. Look at this lot.
More like Mass Effect: Androids because

YOOOOOO pic.twitter.com/K4JdhQ5dcc

— Nibel (@Nibellion) March 16, 2017
This is kind of like a reverse moonwalk. Amazing.
What's with the crab walk?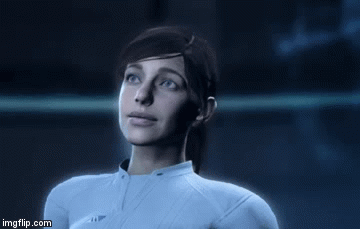 It's like she's got food stuck to the roof of her mouth.
Expect the memes and gifs to come rolling across the internet next week when the full game is released. This lot is just from the first five hours.
Remember, this is final code Electronic Arts and Bioware has sent out to reviewers, streamers, YouTubers and other influencers. This is the game you'll be getting on launch day.
It's not a good pre-launch marketing campaign is it? As pointed out in the video below by xLetalis, the facial animation in the original Mass Effect was superior and that came out ten years ago. It's not looking good for your flagship RPG series to have fallen so low.
It doesn't take much in 2017 to have your entire existence reduced to a meme.
Unfortunately that's exactly what's happening to Mass Effect: Andromeda a week before release. Maybe the internet will get bored and move on, but I suspect there's plenty of material to keep the jokes alive for a long time.
If you want to check out Mass Effect Andromeda for yourself, the trial is now live on EA Access.
Thanks for the hoots, neogaf.