Mass Effect: Andromeda has plasma rifles, pyromaniac builds and neither will likely be shown in tomorrow's trailer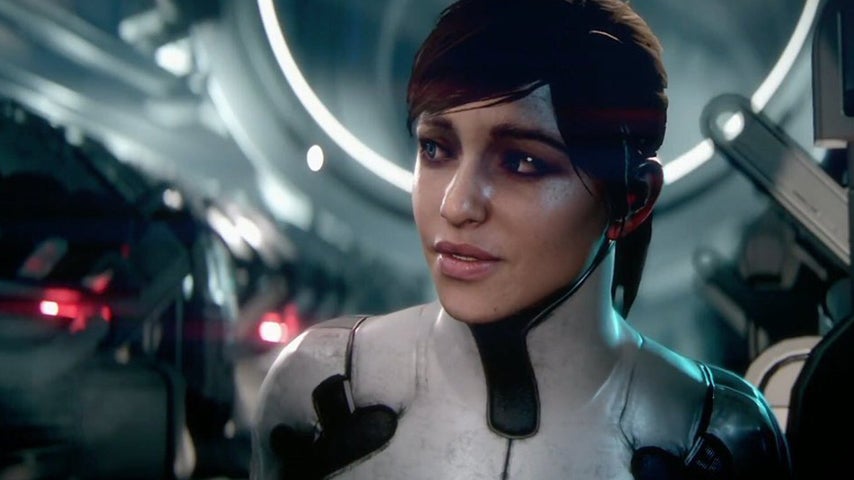 More tidbits of information on Mass Effect: Andromeda has been provided by the game's lead designer, Ian S. Frazier. Not much, but enough, and we also have a new trailer coming at some point tomorrow.
The trailer coming tomorrow promises a "next look" at Mass Effect: Andromeda, and if the teaser posted on Twitter is anything to go by, New Earth, or Habitat 7 as it's also known, will be the focus.
A new galaxy awaits, but no one said it would welcome us. Tomorrow, you'll get your next look at Mass Effect: Andromeda. pic.twitter.com/X7ZlJXyIAL

— Mass Effect (@masseffect) January 25, 2017
Elsewhere on Twitter, lead designer Ian S. Frazier discussed the XCOM-ish plasma rifle he created by scavenging alien tech and researching how it works. He also said his character is a bit of a pyromaniac thanks to Ryder's build.
We've posted screencaps of the tweets below, as it is easier than trying to embed everything. Well, it was easier for me anyway. You can read through the entire discussion through the link above to his Twitter account.
EA Access members will be able to play Mass Effect: Andromeda early for a limited time, starting on March 16. The trial lasts 10 hours and all progress will carry over into the full game when it releases.
The game can also be pre-loaded come March 17 at 10am PT/1pm ET/6pm UK.
Mass Effect: Andromeda will launch for PC, PS4, and Xbox One on March 21 in North America, and March 23 in Europe.