Here's what the Marvel's Avengers beta really looks like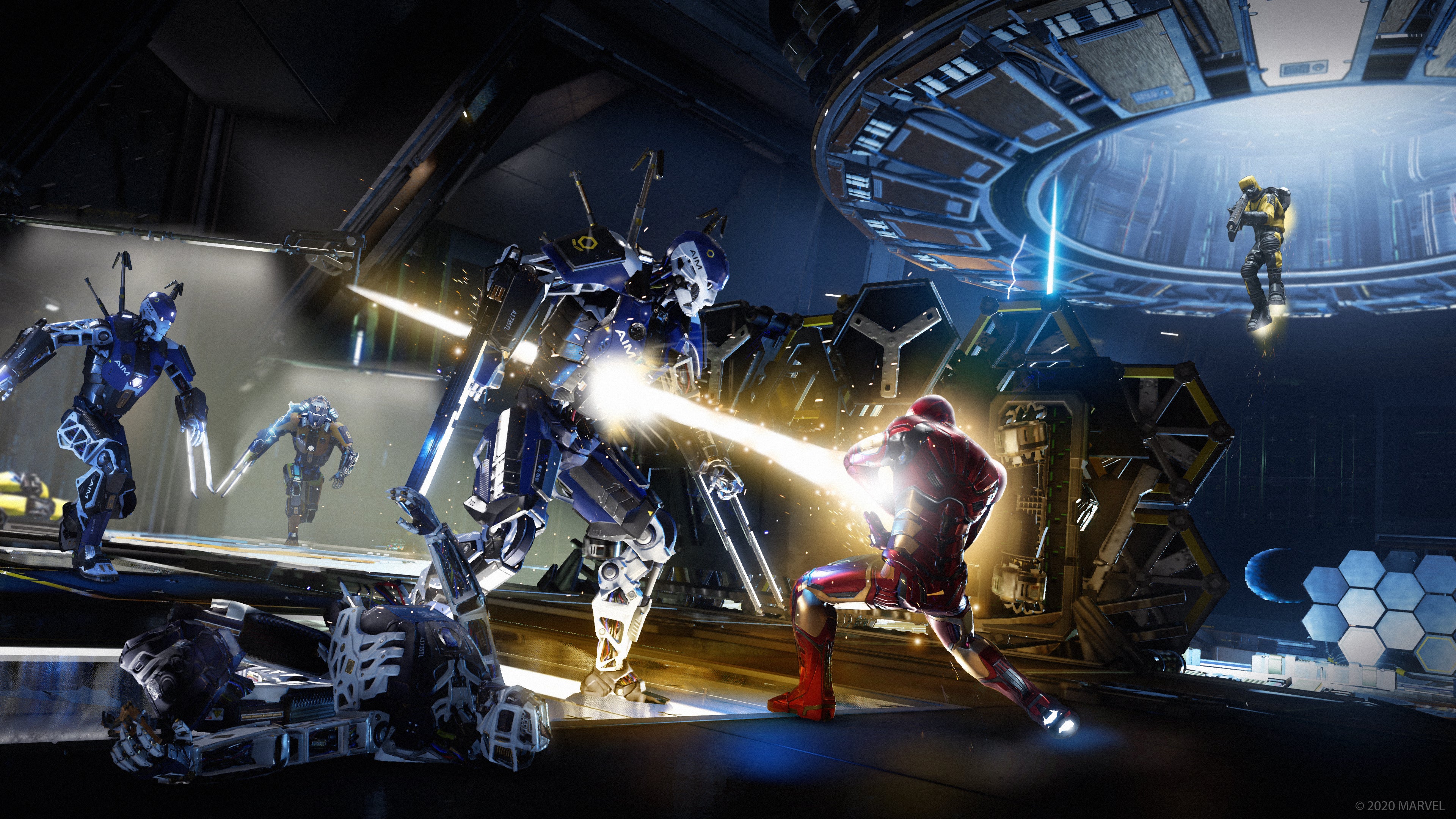 The beta for Marvel's Avengers goes live today for players on PS4, and we're finally able to bring you captured gameplay from our session with the beta last week.

Although Alex has already shared his thoughts on the game, we wanted to be able to show you gameplay that's really representative of the beta, rather than any the glossy edits you'll see in trailers.
This is what it looks like with four people teaming up to smash a whole load of robots. And believe us when we say, that's all it's really about; smashing robots and the occasional man in a boiler suit.
The video includes our further thoughts on playing the game, and there are a few issues that we have problems with. We talk about the readability and busy clutter on-screen, but also the struggle to differentiate between friends and foes due to design and beta performance.
There's also a problem with the variety of missions in the multiplayer beta. There isn't any. It's all just a variation of punching things in a different room. Sometimes you get to punch doors. And to add to that, there's a disconnect in that you're playing as a team but there's no real teamwork. Each character is doing their own thing in the same space.
That's a shame because the combat is quite fun, and the four playable characters have distinctly different attacks. Maybe this is just a game where you can turn your brain off and let the beauty of it wash over you? At the very least you can dress Hulk up in a vest and snazzy hat.
If you're playing the beta this weekend let us know what you think. Marvel's Avengers should be one of the biggest games of this year, but is that because it's a massive pop culture brand, or because it's a genuinely good game?