Marvel vs. Capcom: Infinite gets Spider-Man, Frank West, Mike Haggar, and Nemesis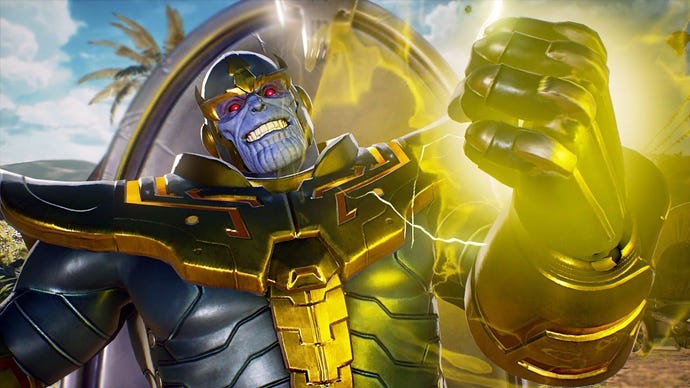 Capcom revealed four more Marvel vs. Capcom: Infinite characters as part of its San Diego Comic-Con panel.
The trailer is not yet available online, but nr_chris managed to capture it off-screen. What it definitely shows is Marvel's Spider-Man, and three characters from the Capcom verse ducking it out as M.O.D.O.K. watches.
These are Dead Rising's Frank West, Resident Evil's Nemesis, and Mike Haggar from Final Fight.
The four fighters appeared also appeared in Ultimate Marvel vs. Capcom 3, and they're all part of that leaked roster. At this point, it looks like there are few surprises left, if any.
Marvel vs. Capcom: Infinite is out September 19 on PC, PS4, and Xbox One.