Madden 10 pre-orders up on last year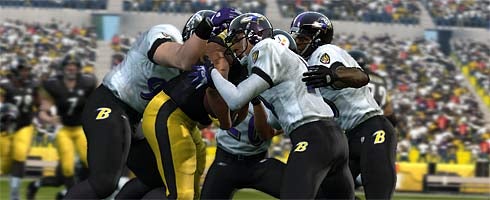 EA Sports boss Peter Moore said last night that pre-orders for Madden's 2010 version were ahead of those the firm saw for the franchise in 2008.
"We're now marginally ahead year-on-year with about ten days to go," said Moore, speaking in EA's Q1 investor call.
"Last year on this call we talked about pre-sales and whether they were really a key indicator anymore for what the strength of the title is going to be out of the blocks... but we're marginally ahead."
Moore didn't give specific figures. The game releases on August 14.
For all the major headlines from the call and all related figures, hit this.