Loadout attracts 2 million sign-ups in first two weeks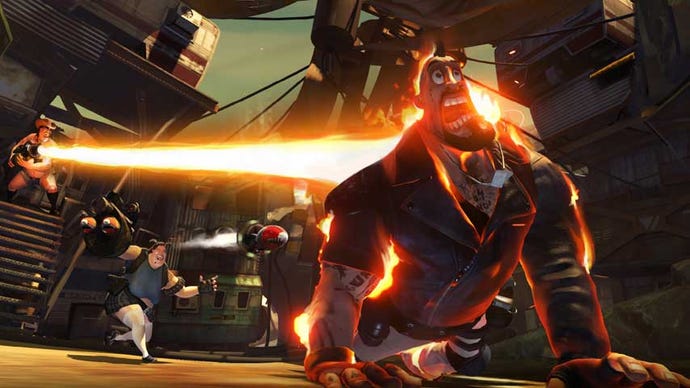 Loadout has drawn signifiant interest in the month since the free-to-play shooter arrived on Steam, with developed Edge of Reality releasing some impressive stats from its first few weeks.
The highly customisable multiplayer affair saw 2 million sign-ups in its first 14 days of availability.
Already one of the top five most popular free-to-play titles on Steam - standing among giants like Dota 2 and Team Fortress 2, no less - Loadout has been played for over 9 million hours.
Describing this surge of popularity as "near-overnight success", Edge of Reality CEO Rob Cohen said the team was taken by surprise by the demand, despite shoring up servers with additional capacity for launch day.
"The incredible surge of interest at launch shattered all our expectations, and it unfortunately just became too much for our servers to handle in the beginning," he said.
"Very few Steam titles have reached the peak concurrent users we achieved upon release. We're committed to delivering an excellent game to our community, and we continue to work hard to ensure that our servers provide all our players with the same fluid, responsive, and enjoyable experience across the board."
Since it costs nothing at all to play, why not check out the PC-exclusive Loadout on Steam?