Latest For Honor hero spotlight is pretty confused on the role of the naginata in historical warfare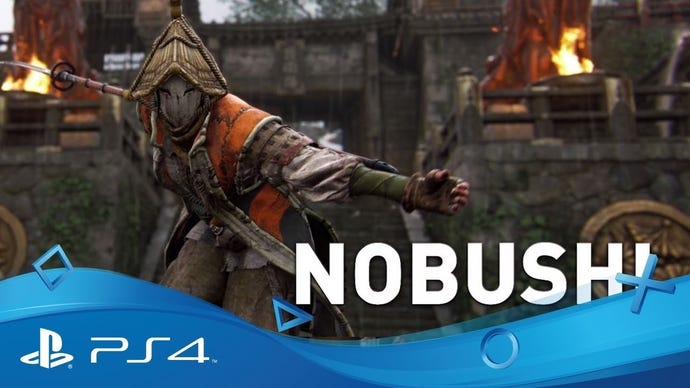 For Honor has a new trailer, and I have a new bone to pick with Ubisoft's marketing team.
For Honor's Hero Series of trailers has picked up again a full month after the last three episodes dropped.
Today's video highlights the Nobushi, a Samurai faction unit. In the world of For Honor, these elegant and deadly warriors are masked, and the leaders of the faction "don't even know who they are". Cor.
For Honor is a game about vikings, samurai and knights going at it, so it's a mistake even to begin engaging with its anachronisms and inaccuracies, but I gotta say having a samurai character describe an infantry weapon which was in widespread use for a couple of centuries as "exotic" is pretty weird. It's like one of the knights getting all steamed up over a pike or something.
Anyway, For Honor is coming out in February for PC, PS4 and Xbox One and is going to be absolutely packed with nonsense because that's what artistic license is all about. We won't complain when fantasy characters walk around with swords it would be physically impossible to draw, do we? (Yes, we do: this is the Internet and we complain about everything.)
The multiplayer brawler will have a campaign mode, although the main emphasis seems to be on beating the snot out of other players. There are three factions but you can cherry pick units from any of them for your crew, which should make For Honor a lot of fun for those who like to work in teams.