Kotick: "I could have bought Blizzard for $7 million"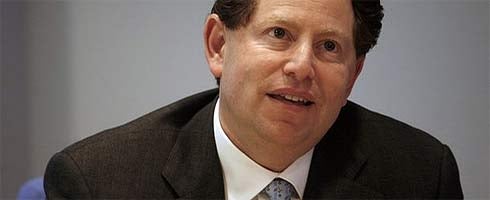 Activision president Bobby Kotick has claimed he could have bought Blizzard much, much earlier then he finally did in 2007.
Speaking with Game Informer, Kotick mentioned of a dinner in 1995 after Davidson & Associates had bought the Warcraft developer, long before the time of WoW, Diablo and Starcraft.
"That year Activision probably had $60 million in revenues. They said they paid $7 million dollars for Blizzard," he said.
"I'm like 'Are you out of your minds? They're like a contract developer! They have Warcraft but what else do they have? You paid SEVEN million! That's insane!
"I was talking to [Blizzard founder] Mike Morhaime the other day and I said, 'You know, I could have bought you for $7 million and instead it was $7 billion.
"He said, 'Yeah, could you imagine if I had just held out for the $7 billion instead of the $7 million?"
At the rear-end of 2007, Activision bought Blizzard's parent owner Vivendi for a deal worth $18 billion.