Kirby fights his friends in the 3DS' Battle Royale and befriends his foes in Star Allies for Switch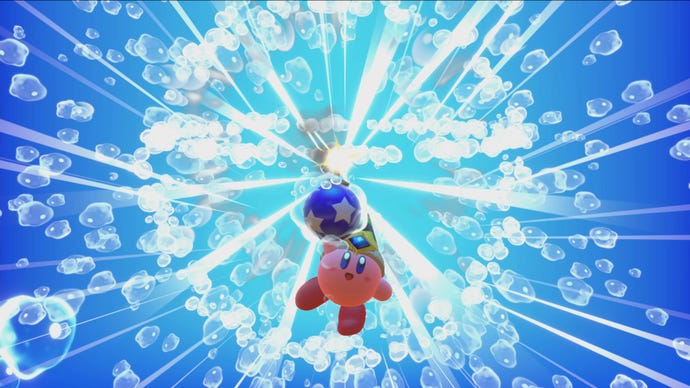 There are two Kirby games on the horizon, and they're taking opposite approaches to everyone's favourite pink blob.
In Kirby Battle Royale for the 3DS, various Kirbys fight on another using their absorbed powers. There are ten battle modes, available both online and locally.
It looks like the different modes will all carry distinct objectives, while still asking you to fight against one another. The game will release on January 19, 2018, and it looks like a fairly fleshed-out Kirby release - it will get a retail release, unlike many recent 3DS Kirby games.
Nintendo also showed and named Kirby: Star Allies for Switch during today's Nintendo Direct, and while Nintendo hasn't uploaded the footage separately yet it can be seen at the 35:50 mark during the Direct.
The game, first shown at E3 this year, will be fully playable in co-op. You'll be able to throw hearts at up to three enemies, too, to turn them into allies and have them battle alongside you. You can use team-up attacks to take down enemies, and share elemental abilities between different Kirbys to form new abilities - one example the trailer gives involves turning a bomb into a hot air balloon, which is not advisable outside of a video game.
It looks like co-op will be a major part of the experience, but it's not clear whether or not the game will let you go online to team up with friends. It's due for release in spring 2018.