Kingdom Hearts 3 trailer gives us a peek at the world of Disney's Tangled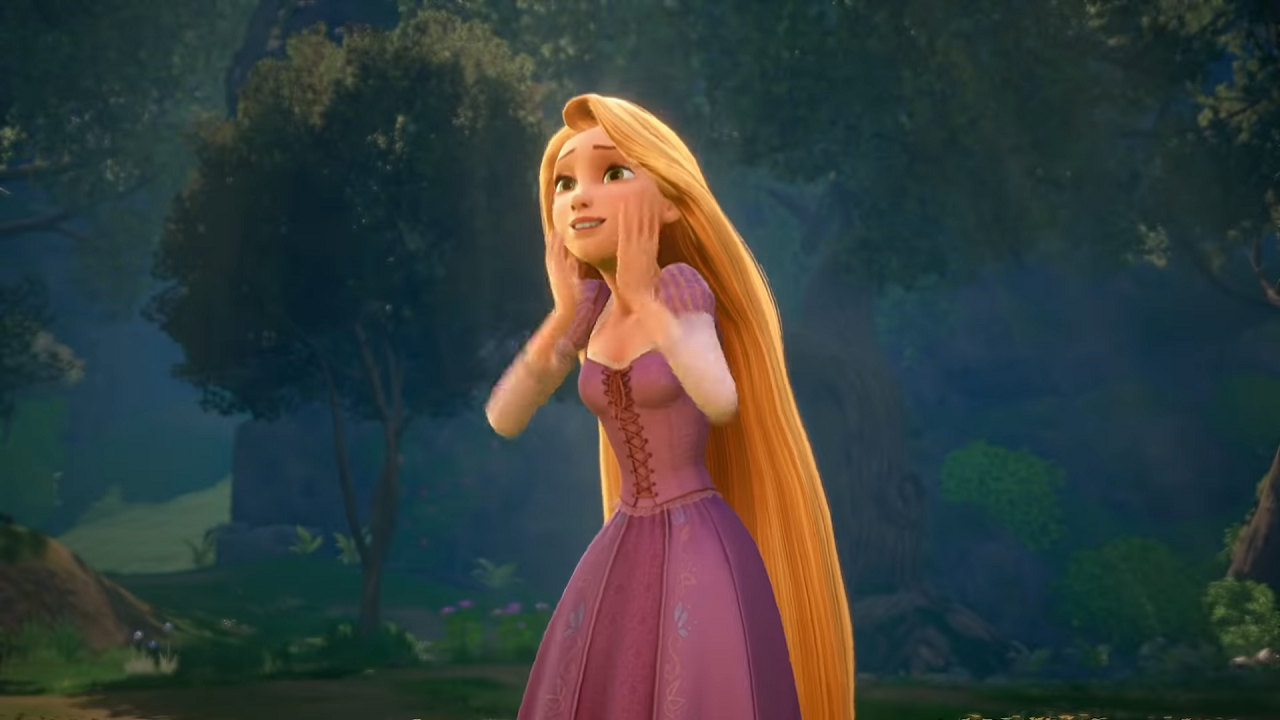 The latest Kingdom Hearts 3 trailer takes us to the land of Corona with Tangled's Rapunzel and Flynn Rider.
Kingdom Hearts 3's Tangled trailer treats us to a lengthy look at the kingdom of Corona, home to Rapunzel, who crosses the path of Sora, Donald, and Goofy when they discover her tower.
Flynn Rider hands off the combat duties to the trio, while Rapunzel helps out using her copious amounts of hair to transport the characters through the environment.
The trailer initially debuted at the Lucca Comics & Game con in Italy over the weekend.
Series creator Tetsuya Nomura has said that although the title won't necessarily include as many worlds as the previous titles, they will have a "level of detail" and depth we haven't seen in the series before.
"I think that by putting more emphasis into expanding the vertical aspect of the different levels, it gives a greater feeling that the space you play in has expanded. It is not really possible to do a simple comparison and say how many times bigger the worlds are compared to past ones, but I do think that you can have even more fun exploring all the different nooks and crannies than ever before," Nomura told us in an interview back in August.
Kingdom Hearts 3 launches on January 29, 2019, on PS4 and Xbox One.