Just Cause 3 frame-rate greatly improved on PS4 Pro in to Boost Mode, but drops below 30fps are still common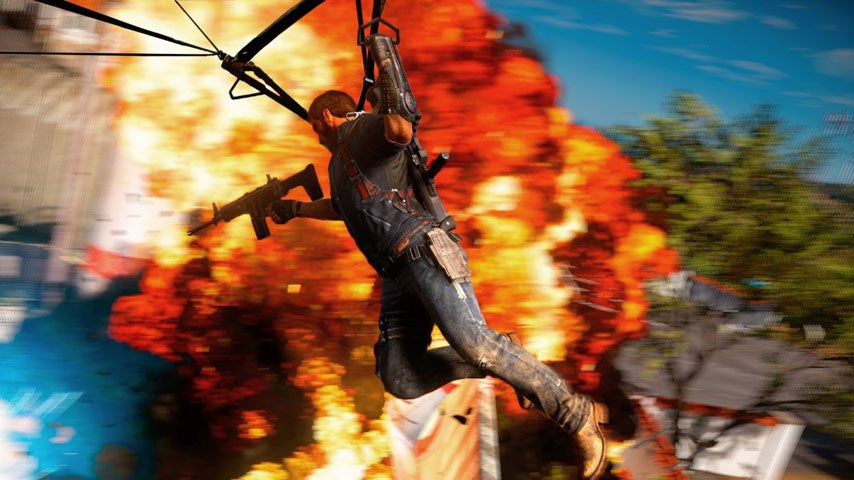 Just Cause 3 is often cited among the games with the worst performance on PS4, let's find out if PS4 Pro Boost Mode can fix these problems.
Since launch, Just Cause 3 on PS4 has been suffering from severe frame-rate drops across the board. While subsequent patches attempted to make things better, most of them didn't succeed.
Naturally, Just Cause 3 was among the first titles on the list of games begging to be tested in the PS4 Pro's Boost Mode, currently in beta. Other games have shown varying degrees of improvement, so there's hope for Just Cause 3.
In the latest video analysis from Digital Foundry, the site puts the game through its paces on a PS4 Pro running Boost Mode to see what improvements, if any, it's going to get.
Overall, there's a clear upgrade to the frame-rate in many of the tested scenes. It's not perfect, but it's a step-up over what the base model could offer, according to the site.
In addition, in Boost Mode, the game takes less time to revert back to its 30fps target after taxing effects leave the scene than it does on a standard PS4. Screen tearing, too, has been removed, as a result of less dropped frames.
All that said, Just Cause 3 still suffers from frame-rate drops, which is disappointing.