Just Cause 3 day one patch notes and size revealed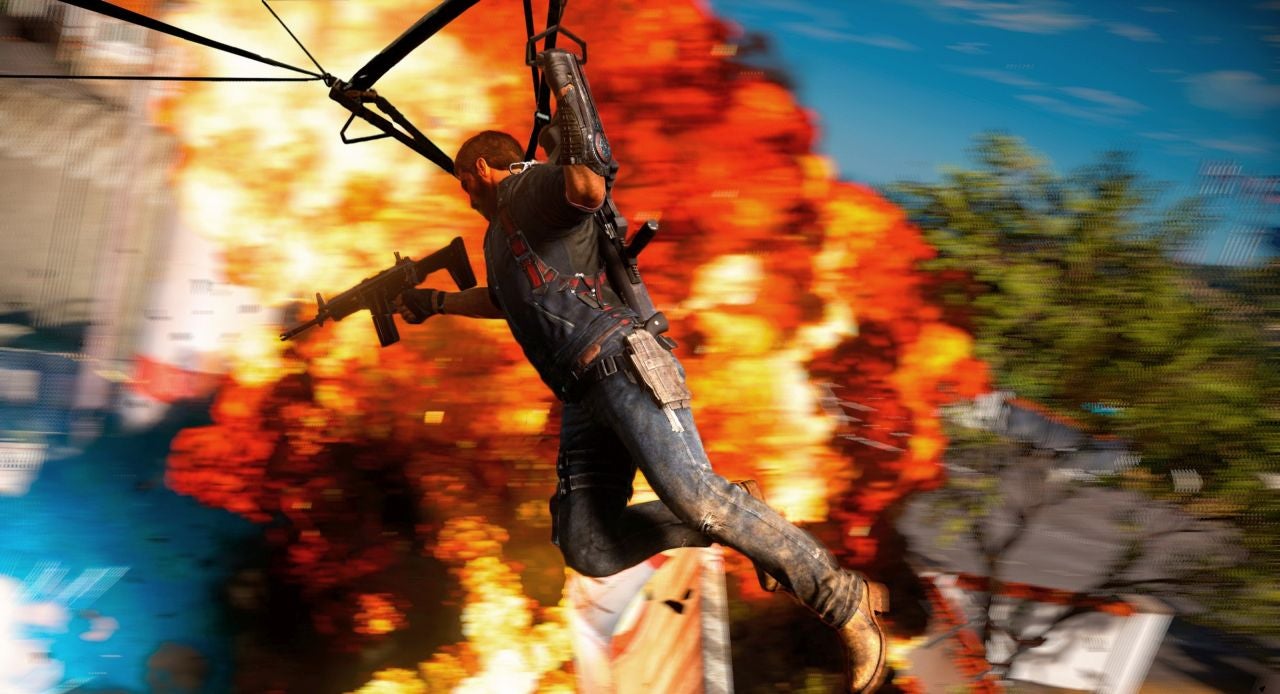 If you're getting the disc version of Just Cause 3, you'll be downloading some updates.
Just Cause 3 doesn't come out officially until December 1, but because we got our hands on a retail copy early, we can confirm it does indeed require a patch download.
The patch size is just below 2.8GB on PlayStation 4. It's not clear at present if another patch will follow on release or before, but as of right now, patch 1.01 is the only "day one" patch available.
Find all the notes below, it's quite a list. The initial set is particularly funny.
Fixes and Improvements
The Medician Department of Nature Conservation has pored over every inch of our beautiful island for cracks and removed them
The Medician Department of Motor Vehicles has taken measures to acquire poorly-tuned vehicles and burn them
The DRM has been given a refresher course in combat and spatial awareness as per the General's recent mandate
The Medician Department of Infrastructure has made some adjustments to certain roads to prevent traffic jams
Various stability/crash fixes
Various camera fixes
Various Havok destruction optimisations
Various localisation fixes and updates
Various worldsim improvements
Missions, Challenges, Random Encounters
Various minor mission bug fixes
Various minor challenge bug fixes
Fixed some various issues with Random Encounters
Graphics and Animation
Various LoD optimisations
Various lighting optimisations
Various animation optimisations
Audio
Various level and EQ adjustments
Rebels riding along with Rico will now be less rude and not talk over each other
Fixed a few rare audio distortion issues involving destructible objects with lots of moving parts