Japanese charts: Gundam holds for second week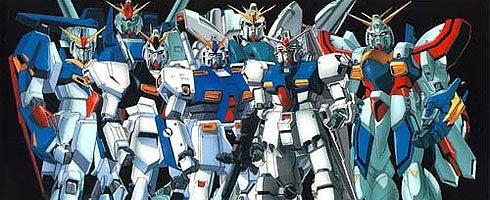 Mobile Suit Gundam: Senjou no Kizuna Portable's top of the Japanese chart for a second week running, with Koei's Winning Post World the only HD game in the entire top ten.
Looks like Wii Fit may finally be about to drop out.
Data below for the week ending April 5. Last week's chart here. Thanks, ChartGet.
01. [PSP] Mobile Suit Gundam: Senjou no Kizuna Portable (Namco Bandai) 34,000 / 119,000
02. [NDS] Mario & Luigi RPG 3 (Nintendo) 33,000 / 497,000
03. [NDS] Pro Yakyuu Famista DS 2009 (Konami) 27,000 / NEW
04. [PSP] Monster Hunter Portable 2 G (PSP the Best) (Capcom) 24,000 / 555,000
05. [PS2] Jikkyou Powerful Pro Yakyuu 2009 (Konami) 16,000 / 93,000
06. [PS3] Musou Orochi Z (KOEI) 15,000 / 185,000
07. [PSP] Disgaea 2 (Nippon Ichi) 15,000 / 54,000
08. [NDS] Super Robot Taisen K (Namco Bandai) 13,000 / 162,000
09. [PS3] Winning Post World (KOEI) 13,000 / NEW
10. [WII] Wii Fit (Nintendo) 12,000 / 3,341,000