Insomniac's Price challenges press: cover the big issues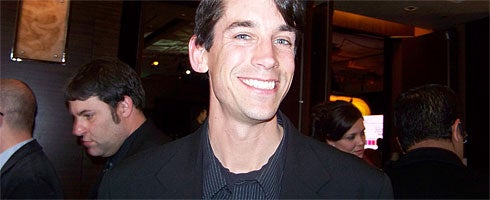 The head of Insomniac Games, Ted Price, has taken to his company website to urge games media to focus on the bigger picture.
The catalyst for Price's blog entry was him being widely published as saying his engine team members "focus heavily on using the PS3′s SPUs more effectively (in my opinion) than anyone else in the business" - extracts which he claims were taken "completely out of context".
"Our goal is to make games people love, not to crow about how awesome we think we are. We're also particularly harsh self-critics and are always looking for ways to improve ourselves, our processes and our games. As a result the web article really struck a nerve for me because it was so far off in describing who I am and who we are at Insomniac," he said.
Price conceded such stories are a "necessary byproduct" of freedom of speech, but then launched into his point - attacking proposed US laws aimed at restricting sales of games deemed "inappropriate to minors" to anyone under the age of 18.
"If this law is upheld it could have a ripple effect across all other forms of media," he said. "Those who have sought to censor films, television, books, talk radio, and music will now have precedent to renew their fight against freedom of expression. In other words, this case is a very, very big deal.
"What I'd love to see are more game news outlets focusing on big issues like this. Game sites can encourage gamers to take a stand and tell their representatives that games deserve the same protection as other art forms.
"We have the strength of hundreds of millions on our side. We need to take advantage of our numbers to make it crystal clear to our government that a law like this cannot stand."
Noble sentiments. One hopes the powers of majority work better in the US than in Australia, where 98.2% submissions in favour of a R18+ rating still isn't enough.
[Pic]