No one better at PS3 dev than "world-class" Insomniac, says Price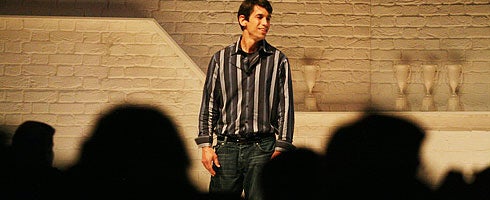 Naughty Dog and Santa Monica? Get back on you hosses. Insomniac is the sheriff of PS3 development town.
Insomniac boss Ted Price has told the latest issue of EGM there is no other developer who can tame PS3 hardware like the "world-class" team at the California-based studio.
"First and foremost, I think we have a world-class engine team," he said. "In particular, they focus heavily on using the PS3′s SPUs more effectively (in my opinion) than anyone else in the business."
He added: "However, we spent a lot of time going back and reworking systems we had just barely finished in time for the PS3 launch.
"Whenever you have a chance to revisit tech, it's a great opportunity to improve things. Basically everything got a facelift and it allowed us to do more with our visuals, audio and gameplay."
He may have a point. Insomniac's released five PS3 titles in four years, one of which was downloadable, including Resistance: Fall of Man, Ratchet & Clank: Tools of Destruction, Ratchet & Clank: Quest for Booty, Resistance 2 and Ratchet & Clank: A Crack in Time.
This year will be the first time we'll not see a single game from the studio since the PS3 launch, but it already has two planned for next year: Ratchet & Clank: All4One from its North Carolina studio and Resistance 3 from the firm's California outfit, both of which were announced at gamescom.
It also has its TBA EA Partners project for PS3 and Xbox 360, the developer's first multi-plat project.
Via GT.