Infinity Ward, Treyarch debunk 'pay to play' Call of Duty rumour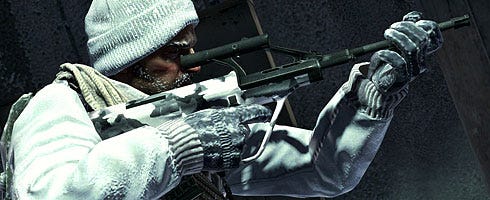 The two main developers behind Call of Duty have tonight debunked rumours that a subscription plan to play the series online will be coming into play in the near future.
Modern Warfare developer Infinity Ward and its community manager Robert Bowling tweeted:
"For the record, nobody has to pay to play COD or MW2 multiplayer, nor will they."
This has since been followed up by Josh Olin, community boss of Treyarch, who's developing this year's iteration in the series Black Ops.
The tweet says:
"No, you will not have to 'Pay to Play' #CODBlackOps Multiplayer either. Rumor -> Squashed."
It comes as a user from 360Junkies posted a video earlier this morning, where he tried to join a friend's multiplayer session of Modern Warfare 2.
Instead, a menu for a subscription plan for the game was shown instead.
But there you have it. Dead. In the water. Like a drowning pigeon.