inFamous: Second Son - walkthrough, boss fights, trophy guide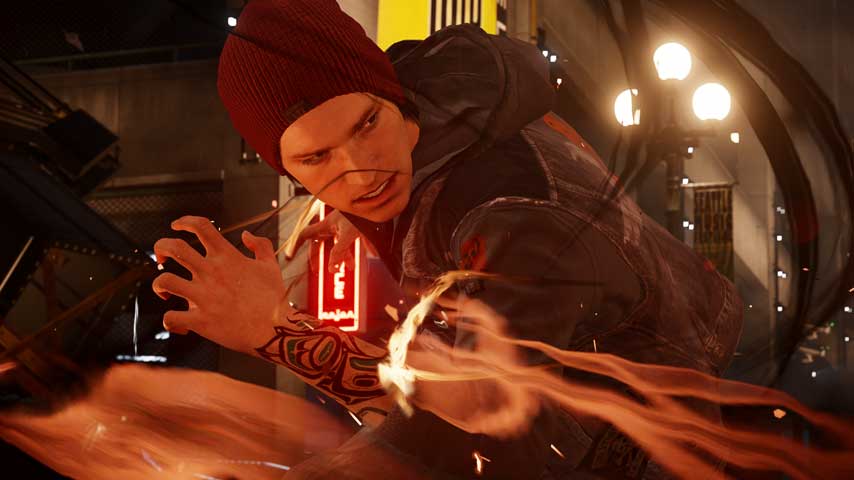 A complete walkthrough including guides to boss fights, how to unlock powers and all Good and Bad Karma trophies.
inFAMOUS: Second Son is a PlayStation 4 exclusive that asks you early on to make a choice between good and evil. Your choice here determines which Trophies you unlock as you play, but our guide reveals both so you'll know how to get them on your second play through.
This complete guide details every main mission of the game and offers tips and tactics on defeating your enemies, unlocking super powers and eventually completing everything the game has to offer.
We'll be updating this walkthrough as we work our way through the whole game so be sure to check back regularly.
inFamous: Second Son – Delsin Rowe, escape the rooftop, get to the Longhouse
inFamous: Second Son – The Visitors, Good Karma & Evil Karma, unlock Sacrifice & Ruthless trophies
inFamous: Second Son – Aftermath, explore the Longhouse
inFamous: Second Son – Parting of the Ways, Collect Blast Shards, Cinder Blast
inFamous: Second Son – Welcome to Seattle, destroy Mobile Command Center
inFamous: Second Son – Catching Smoke, Sulfur Bomb, Cinder Missiles, Comet Drop
inFamous: Second Son – The Gauntlet, climb the Space Needle, Orbital Drop
inFamous: Second Son – Chasing the Light, all photo locations
inFamous: Second Son – Go Fetch, Neon & Light Speed power, boss battle
inFamous: Second Son – Light It Up, Stasis Bubble, Phosphor Beam, Radiant Sweep
inFamous: Second Son – Trash the Stash, tag boats, defeat dealers
inFamous: Second Son – The Test, defeat the D.U.P. agent
inFamous: Second Son – The Fan, destroy the support beams, track the signals
inFamous: Second Son – Reggie Takes Flight, destroy video screens
inFamous: Second Son – Heaven's Hellfire, beat boss He Who Dwells
inFamous: Second Son – Zero to Hero, Bloodthirsty Blades, Video Torrent, Hellfire Swarm
inFamous: Second Son – Flight of Angels, land on shipping containers
inFamous: Second Son – The Return, chase Hank
inFamous: Second Son – Quid Pro Quo, beat boss Augustine
inFamous: Second Son – Smoke and Mirrors, decide Hank's fate
inFamous: Second Son – Augustine final boss battle, Concrete Shrapnel