Here's the first trailer for NBA 2K18, and surprise surprise 2K reckons it's better than last year's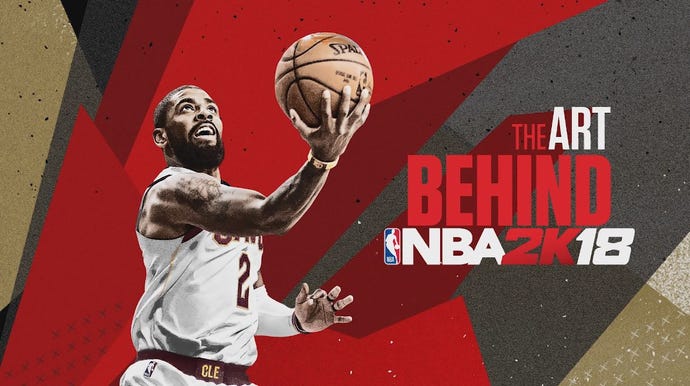 NBA 2K18 has even more graphics than NBA 2K17.
Jokes aside, this first NBA 2K18 trailer goes into detail on the visual step-up 2K and Visual Concepts have invested in for this year's inevitable sports bestseller.
The major change is that all players have been built from scratch rather than just upgraded from last year's models, with a new physique system allowing Visual Concepts to more accurately reflect players' real body shapes.
New eye and teeth lighting effects takes us a little further out of the uncanny valley, and little details like scars and stretch marks give that little bit extra authenticity. (Personally I'd be down at the studio threatening to whack anybody who accurately modelled my stretch marks, but I am as vain as a cat.)
Even uniforms have had a polish up, altered to drape over all the different physiques the way they do in the real world. The cloth physics modelling has even been updated to reflect the new Nike uniforms, and Visual Concepts colour scanned real uniforms to make them pop. There are also stacks of accessories, shoes and clothes, all scanned down to the individual stitch level.
The My Player avatar creation system is all new, with lots of different options for creating your perfect basketball man.
If you prefer the face scan option, Visual Concepts says it's been working on that too - but if it doesn't throw up increasingly terrifying horrors we'll probably be a little disappointed by the break in tradition.
NBA 2K18 releases in September for PC, PS4, Switch and Xbox One.
You'll be able to get a feel for NBA 2K18 from September 8, when this year's The Prelude experience drops on PS4 and Xbox One. The Prelude leads into the MyCareer mode in NBA 2K18.