Greenberg: Natal E3 "experience" will demonstrate 360's "universal appeal"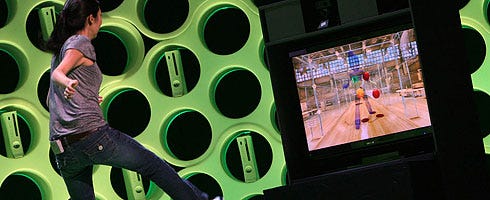 Xbox production boss Aaron Greenberg has told VG247 that Microsoft's just-announced E3 Natal event on Sunday, June 13 will be an "all ages" affair designed to show "the universal appeal of Xbox 360".
"We're gearing up for a really exciting E3 - unlike any E3 we've ever had before," said the exec, speaking moments after confirmation of Microsoft's E3 press plans.
"As you may have heard, our traditional news briefing is on the morning of Monday, June 14. Additionally, as a kick off to the week, we will be hosting a can't-miss exclusive "Project Natal" World Premiere experience designed for all ages and demonstrating the universal appeal of Xbox 360 on Sunday evening.
"We'll have more details on both events and additional media opportunities for Xbox 360 at E3 in the coming months, but wanted to get the word out now as you make your plans."
Microsoft said today that the world premiere of Project Natal will take place Sunday, June 13 at the USC Galen Center, and on Monday morning, MS will hold its Xbox 360 Media Briefing at the Wiltern Theater.
It seems certain that the Nintendo press conference will take place on the Tuesday, June 15. The firm has already promised more 3DS information on that date.
We really are pumped. Barking like seals. Let's. Go. E3.