Great Rune is the rumoured FromSoftware RPG supposedly written by Game of Thrones' George R.R. Martin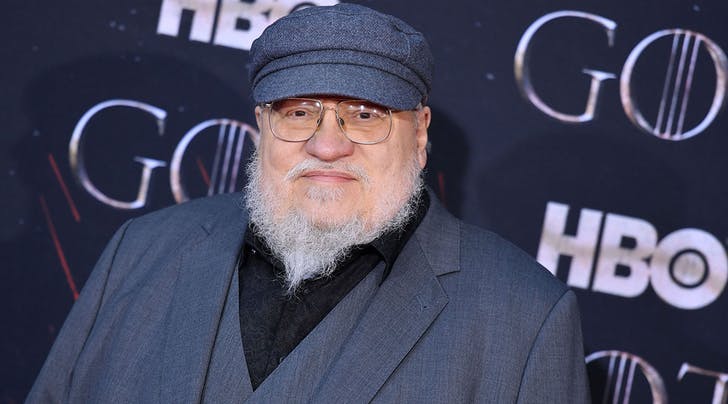 According to various sources, FromSoftware's next big game is a collaboration with Game of Thrones creator George R.R. Martin.
In late March, a wild rumour was first brought to light by YouTuber Spawn Wave, who revealed that FromSoftware is working with none other than Game of Thrones creator George R.R. Martin on an ambitious open-world game.
The video, which you can watch below, discussed some of the project's high-level concepts, such as players being able to visit various kingdoms and obtain their kings' powers. The game is supposedly being published by From's longtime collaborator Bandai Namco.
Because of how wild the rumour is, we decided not to cover it at the time. Fast forward to today, and this just got a lot more interesting.
In a blog post, George R.R. Martin discussed the show's ending, his current projects, and talked a little bit about what he's been up to recently. This is where he reveals he's "consulted on a video game out of Japan."
That's the only sentence referencing the mysterious project in his post, but it was enough to immediately revive that rumour. A 4Chan post delved deeper, revealing that the game - dubbed Project Rune - has a Norse mythology setting.
The anonymous poster said Project Rune is built on Unreal Engine 4, not From's own tech, which would make sense given the game's rumoured open-world nature. At the start, you'll be able to pick from three character classes, with plenty of Dark Souls elements such as multiplayer, invasions, and co-op returning.
According to Gematsu, the project is real, and will debut at Microsoft's E3 2019 showcase.
The site referred to it as GR, which we understand stands for Great Rune, the game's working - or possibly final - title. We had heard this name when the rumour first appeared, and given today's reveals, we feel confident sharing our findings.
Though the game is most likely being announced this year, we may not get more than a cinematic trailer, given how FromSoftware games are typically revealed.