Games like Ghost Recon Breakpoint are becoming more and more exhausting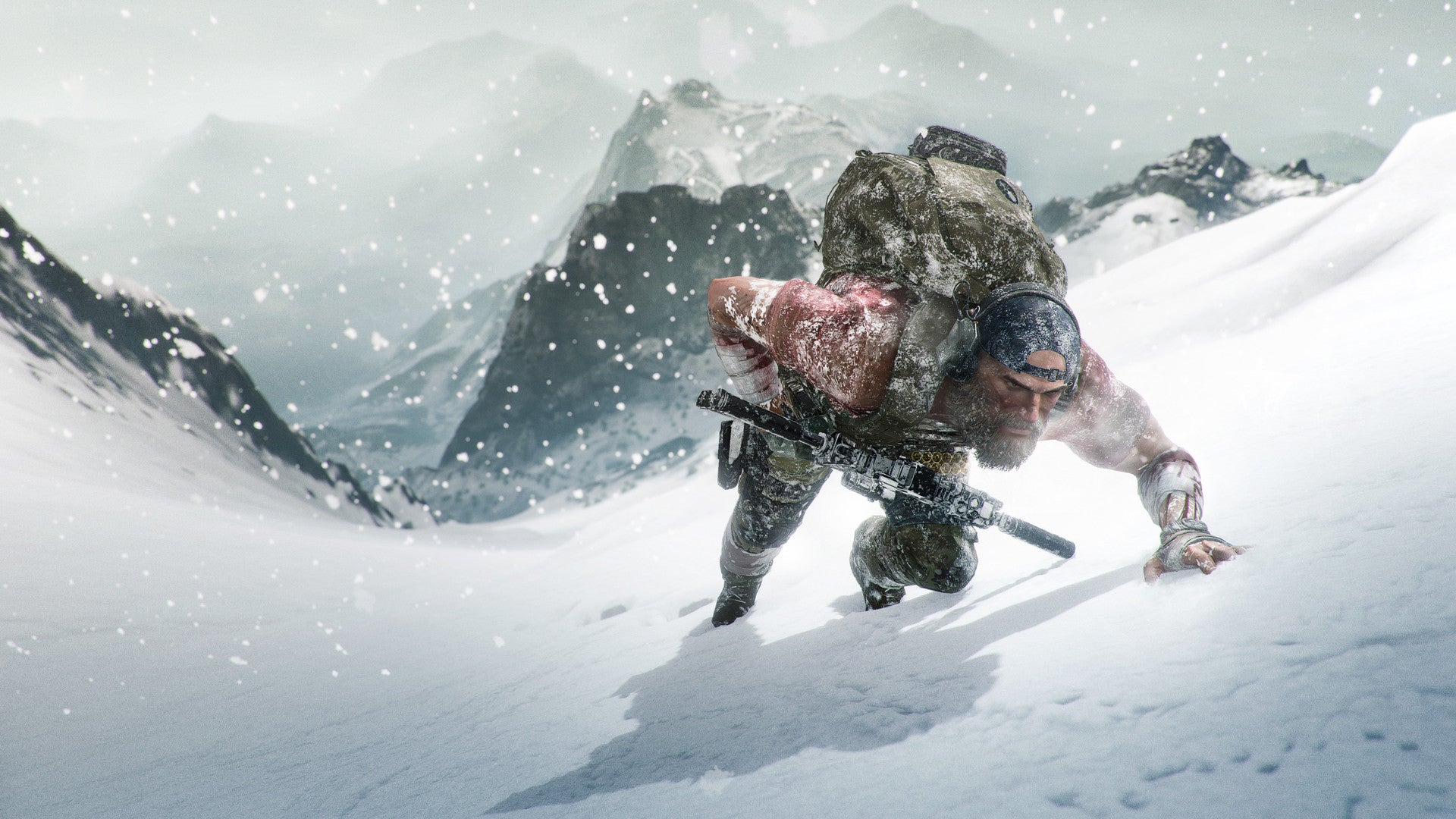 Ghost Recon Breakpoint, true to its name, has broken me.
In a fascinating blog post published this week, Ubisoft detailed the year one plan for Ghost Recon Breakpoint. The general outline of the plan itself was actually revealed last week, but it was missing several points that are becoming increasingly common in that style of content roadmaps.
The game economy, which went from a footnote in blog posts to getting its own detailed breakdowns - complete with charts, too, if need be - takes centre stage. Writing news every day, I tend to come across a lot of those, so that type of official release is not particularly new.
But things have undoubtedly ventured into the absurd now. The Breakpoint post may not technically be the first of its kind, but it's the one that pushed me over the edge.
The thing that gets me more than anything is the number of concepts a single page introduces, which it also proceeds to thoroughly explain. We have the general year one plan, split into three episodes. Each episode takes place over four months, itself unfolding over two acts. An episode in this case is a shorthand for a chunk of content coming to the game over a set period of time.
There's the year one pass, of course, which unlocks access to the content early, and in its entirety, but also allows you to invite a friend who doesn't own the content. Said friend can play on their own, but they'll only have access to an hour or so of the new content. In either case, they won't get to keep the rewards until they themselves buy the pass.
But we're not done yet, not even close.
Ghost Recon Breakpoint has two currencies, as seems to have become international law. One you earn by playing the game, and another that you pay for. For convenience, you can convert the latter into the former. The paid currency lets you unlock items out of the gate that you'd normally need to find organically while exploring and actually playing the game, such as weapons.
Being a Modern Ubisoft Game, Breakpoint also has what the publisher likes to call time savers, to help out those of us with more money than time. These can be simple boosts, or packs of crafting materials - which you can run around the game world gathering, if you like.
You can buy cosmetic items using either currency, with some exclusive to one over the other, as is standard. But did you know, you can also purchase bundles of items – presumably a weapon and a themed skin – for real money? To make it fair, you'll also be able to only buy bundle items individually, most of the time.
Then we move over to another layer: the battle pass! Ghost Recon Breakpoint introduces its own version of this proven trend dubbed Battle Rewards. This rewards stream has its own currency, Battle Points, which you earn by playing Faction Missions or PvP. Remember the two acts within each episode I mentioned at the top? These will each offer players 50 unique rewards to unlock.
And, in case you think you could grind that out in a weekend, Ubisoft has wisely placed a daily cap on Battle Points. Although this style of battle pass doesn't have a premium tier as is common, Ubisoft is happy to sell you a separate booster for Battle Rewards progression.
Battle Reward boosters are so generous, in fact, they will double your past and future progress within each stream.
There are around 30 paragraphs in that story, and very few of them are interested in discussing the damn video game all of this fluff is attached to.
When it comes to actually detailing gameplay content, such as story missions, the raid, and new classes, the post is notably succinct. You're getting a new story arc with every episode. You'll witness a new live event, and you will get a new class to play with each one. There's nothing there about the exciting gameplay opportunities the new content aims to provide (does it?), or a simple synopsis for the story content in the works to entice those interested in the narrative.
The deep dives and specifics are reserved for the progression systems and the game's economy, not-so-subtly hinting at what actually matters.
I am not bashing the makers of Breakpoint for being transparent. It's good that the team is honest and straightforward about the different ways the game will charge players money post launch.
But at some point, just looking at the volume of what this overly indulgent blog post explains, some restraint should be practised. At the very least, the information could have been delivered with a bit more tact. You can certainly bookmark that page and return when you feel like spending money in Breakpoint, but microtransactions shouldn't be the thing going through your mind when you think of checking out a new game.
Games shouldn't have to do this about something so ultimately trivial to the overall experience. The changes in Breakpoint, from a mechanics and design perspective, deserve much more of the limelight than the half-a-dozen ways players can acquire a new hat.
The Division 2, the game Breakpoint seems to be inspired by the most, had a similarly dense post-launch plan. But it was revealed in doses, prioritising what matters and detailing the rest later. The Division 2's many progression systems look tame by comparison, the same way you look back at horse armour and can't help but smile and pine for the way things used to be.
A time when game publishers were content with selling video games, not devising investment plans.