Gears 5 could ban you for two years if you quit too often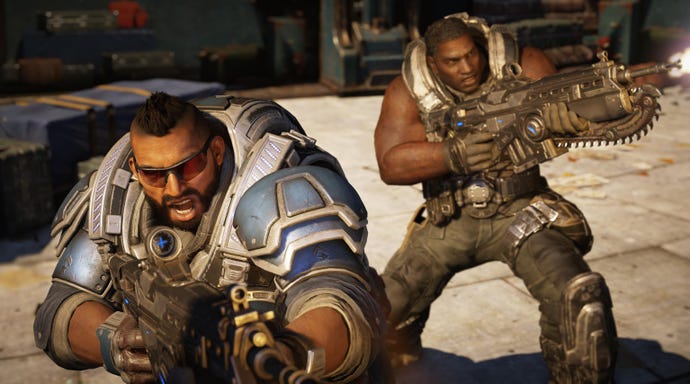 Gears 5 developer The Coalition has a particularly harsh punishment for players who quit out of online matches too often.
The developer is enforcing bans of up to two years to repeat offenders who will regularly enter into then drop out of multiplayer.
New penalties for quitting the game went active last week, and have resulted in complaints by some members of the Gears community who have been affected. "NoLifeDGenerate," a Reddit user who has been banned from Gears 5 multiplayer for 640 days, claimed to have received "no warning whatsoever" prior to the penalty.
In response, Microsoft's director of communications Dana Sissons took to Twitter, writing: "[W]e looked into this person's account and, in the last day alone, he has played 21 escalation matches and quit 18 of them."
A temporary probation period has now been given to all previously suspended players, but the studio warns that these users are just one strike away from suspension.
Quitters have been receiving month to year long suspensions for prior behavior.

This is how long you can be suspended for being a rampant quitter. Take heed.

Over the next few hours, impacted users will be un-suspended, but 1 quit away from suspension.

You have been warned.

— The Coalition Studio (@CoalitionGears) October 10, 2019
Gears 5's multiplayer modes require cooperation between teammates. When a player drops from a team, the match ultimately is skewed in favour of the other side. But banning repeat quitters is just one of the options for policing this kind of bad sportsmanship online. In response to one Twitter user who suggests that the studio try more creative methods for enforcing good player behaviour - like rewarding players for not quitting or disabling character skins for users that quit matches - Dana Sissons writes: "Penalties are just the first step stay tuned for more details."