GDC: Rockstar should have had more 'realistic expectations' for The Lost and Damned, says Pachter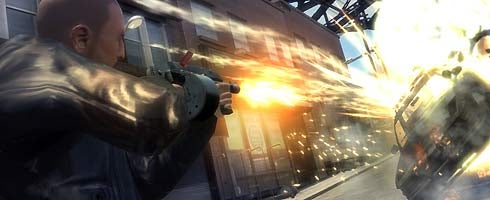 We met up with Michael Pachter at GDC yesterday. In return for us showing him where to pick up his badge and sneaking him into the Luminaries Lunch, he told us why he thought Rockstar and Microsoft have yet to release any concrete download numbers for GTA IV DLC, The Lost and Damned.
The Wedbush Morgan analyst reckoned the content has so far failed to meet expectations for either company.
"It's not like The Lost and Damned sucked, because it didn't, and it's not because [they] did not market it well," he said.
"I just don't think it has met their expectations, and it would have been better if they had set their expectations realistically."
Pachter opined that the Live attach rate is one of the reasons The Lost and Damned hadn't hit the intended mark.
"The main reason is because not too many Xbox 360 owners are hooked up to Xbox Live," he said.
"100 percent of GTA IV owners are not hooked up to XBL. Therefore by definition, not every single person who owns GTA IV has Xbox Live. Because of this, I don't think the numbers were as high as they had hoped for.
"When I personally look at DLC, I wait until the second one is released, that way I have over 40 hours of extra content instead of 20. It's like playing a whole other game," he added. "And I think a lot of people feel the same way.
He also added that he expects Rockstar to eventually offer a special edition of GTA IV to include both The Lost and Damned and the second, in-the-works piece of DLC.