Garriott returns to gaming with Portalarium, his new social media company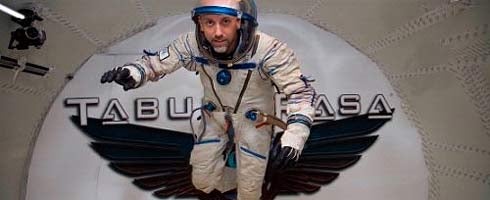 Richard Garriott has announced that he is to return to the gaming sphere with Portalarium.
The new social media venture will focus on online games applications, with various bits of content in "open learning, health, science and environmental services, all contained in a virtual world and online social space", reports GI.biz.
"The Portalarium mission is exactly what I want to be doing next in games," said Garriott. "This really takes me back to my roots in the game business – small development teams, low barriers to entry, affordable budgets for quality projects, and unlimited new interactive frontiers to explore together with our customers."
Dallas Snell and Fred Schmidt, both of whom worked with him at ORIGIN, EA and NCsoft, are joining him on this venture, with former-NCsoft's Stephen Nichols joining the team as well.
The first product expected is the Portalarium Player, a plug-in that allows other gaming engines to run inside social networks like Facebook. First game expected is called Sweet @$! Poker, for MySpace, iPhone and Android.
Loads of information on Garriott can be found here, here, here,, here, and here. Shew.