Game titles in XBLA Game Room will be rated E10+, says MS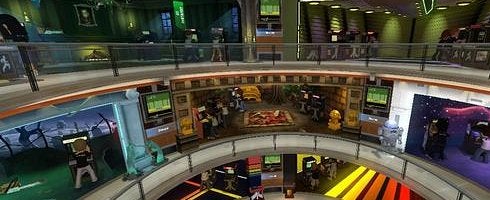 Microsoft has revealed that when its Game Room launches on Xbox 360, there will not be any Teen or Mature rated games present in the application, as it will be rated E10+.
"Games available for download within Game Room will carry either E or E10+ ratings", a MS spokesperson told GamerBytes. "We currently have no plans to feature titles [with] those ratings".
The reasoning behind this, is that the application itself has received the rating instead of the games, thus making it cheaper on MS so it can - sort of - pass the savings on to you.
As GamerBytes points out, it costs money to be rated by the ESRB, PEGI, etc., with pricing ranging from $800 upwards.
However, the 30 classic games such as Centipede and Asteroids Deluxe that will be on offer at launch fit within the range of E or E10+ anyway.
Expected to launch on XBL this spring, the room itself will be a free download will games being bought once for both 360 and PC for 400 MSP ($5) - or you can buy the game for either format for 240 MSP ($3), with the option to pay to play a single game (like in an actual arcade) for 40 MSP ($0.50).