FUEL: Weather is a "key player" in massive racer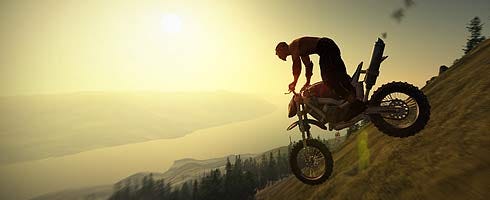 Weather changes in open-world Codemasters racer FUEL aren't just cosmetic, producer Phil Wright's assured VG247. They're a "key player," apparently.
"For must games [weather's] usually just for effect, but in FUEL we wanted to make a feature of it as well," said the developer.
"Weather is a key player in the fictional backdrop of the game world, reinforcing the impression that there has been a shift in nature which has resulted in sudden and extreme changes in weather conditions."
Don't gawp at the tornados, though. Heaven knows what'll happen.
"As well as offering a breathtaking spectacle to the player while racing or cruising around, we also use it to great effect in races, with driving rain, dust storms, snow and even tornados adding an extra dimension of challenge," said Wright.
FUEL, the world's largest ever console game (tm), releases for 360 and PS3 early next month. A PC version's to follow.