Free trial campaign launches for Age of Conan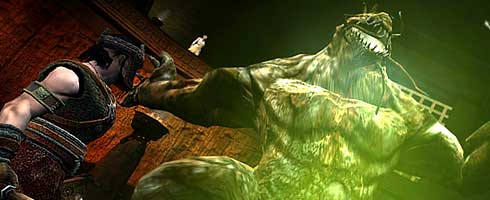 Funcom is has launched a free trial for Age of Conan.
In an attempt to reel in more subscribers to the struggling MMO, the game's director has posted an open letter on AoC's official site, detailing the plan.
Also mentioned was AoC's new update, expected to land on the test servers sometime this week with the only hints at content being a new gem crafting system and some class changes.
The development team also talked about the possibility of changing the game's "Combat Combat Combat" scheme to "Content, Conflict, Characters and Community".
Thanks, IncGamers.