Two Porsche models are free for Forza Horizon 2 on Xbox One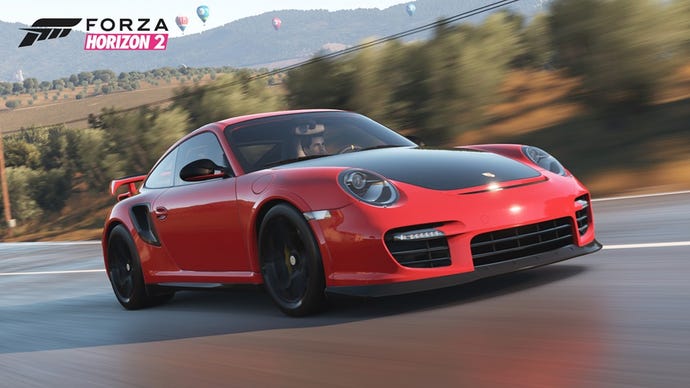 Two Porsche models have been released for Forza Horizon 2 players on Xbox One.
This release features the 2012 Porsche 911 GT2 RS and the 2012 Porsche Cayenne Turbo.
The models were included with the Porsche Expansion, but for those who didn't purchase the DLC, these two can now be obtained free through the Forza Hub app on Xbox One.
Both models in the Porsche Bonus Pack will also allow players to unlock three achievements from the Porsche Expansion, including the "Porsche Owners Club," "Horse Power" and "This is My Porsche."
The Porsche Bonus Pack will only be available until Friday, July 24.
Forza Horizon 2's full Porsche Expansion features 10 cars like the 2014 Porsche 918 Spyder, and includes access to exclusive Bucket List challenges, additional Xbox Live Porsche Expansion achievements and more.