Fortnite alpha sign ups live, gameplay detailed in May issue of Game Informer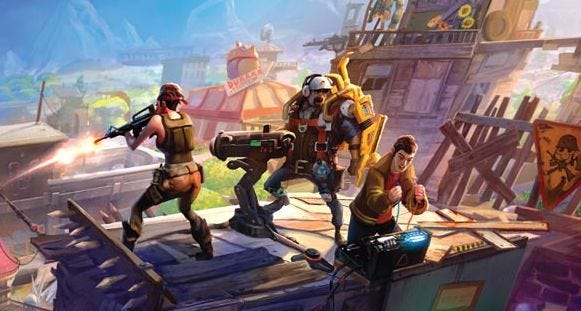 Fortnite is the cover of the May Game Informer issue,and finally after months of radio silence, new information on the Epic Games title will be revealed.
You can also sign up for the Alpha through here.
The free-to-play cooperative third-person shooter was revealed during the 2011 VGAs, as a fort-building theme which makes use of day and night cycles.
Players will note changes due to these cycles as they venture out into the game world to gather resources and build strongholds to stave off waves of enemies.
According to Game Informer, the title contains an "RPG-like progression system, Diablo-like looting, multiple campaigns of varying lengths, procedurally generated worlds, and the promise of PvP battles.
Through the link, you will also see exclusive screenshots from the game.
The issue will feature 20 pages of coverage dedicated to Fortnite as well as how Epic Games has evolved since the departure of Cliff Blezinski, Mike Capps, and Rod Fergusson.