First PS4-exclusive Hitman contract is called The Director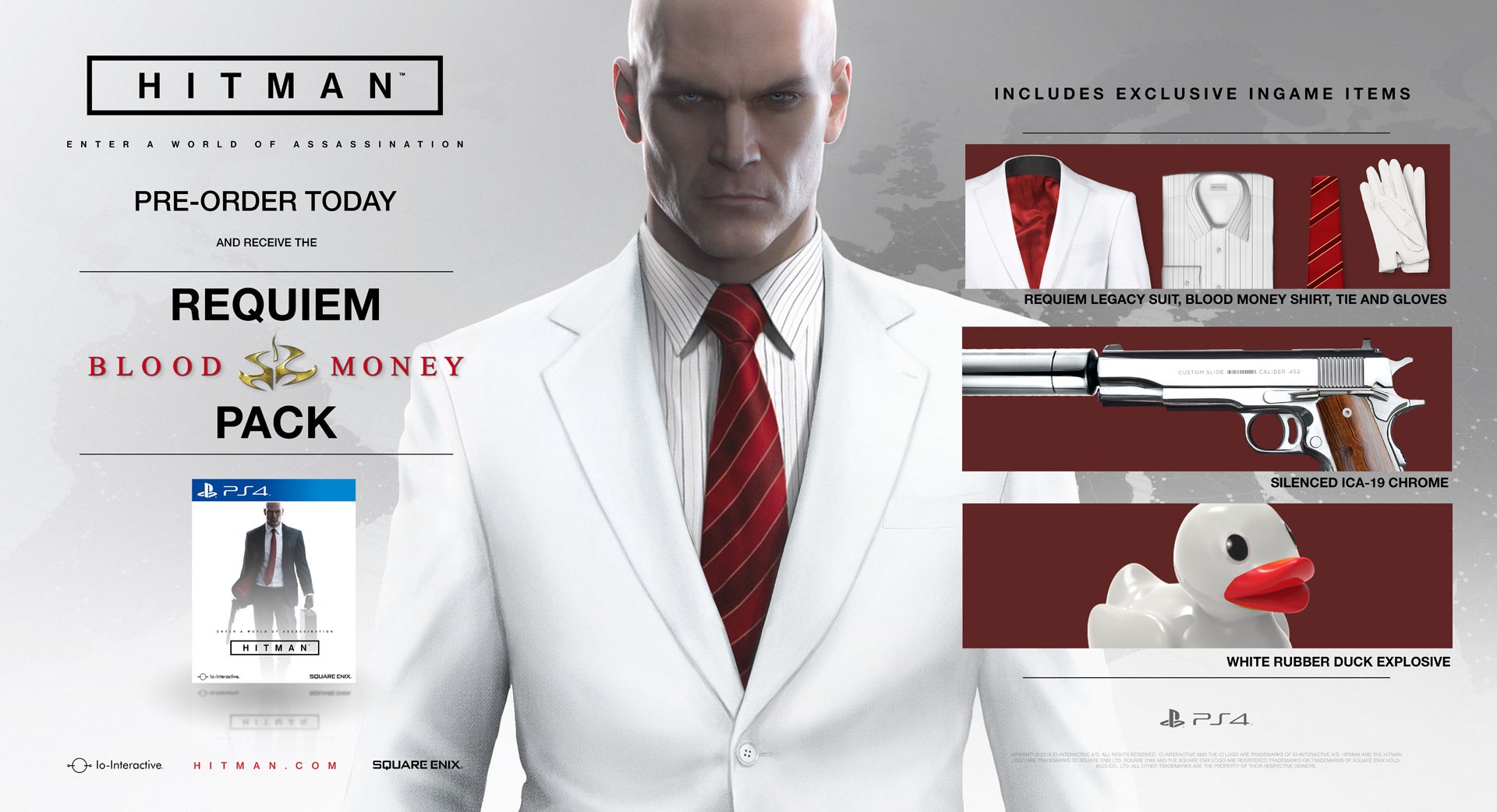 IO Interactive has provided a few extra details on the Hitman beta coming first to PlayStation 4 players later this month.
As previously announced, the Hitman beta will be available first on PS4 starting February 12.
Guaranteed access is granted when pre-ordering either the Full Experience or Intro Pack via the PlayStation Store. This also applies to the PC versions through Steam. The Hitman Collector's Edition will also include access to the beta.
As detailed previously, PS4 players will also get exclusive access to The Sarejevo Six, which are six bonus contracts. They tell a self-contained side-story pertaining to former members of a paramilitary unit called CICADA. Agent 47 will pursue the targets, one of each contract is available in each location of the game.
The first PS4 exclusive contract, The Director, will be available when the game launches on March 11. The target is Scott Sarno, Director of European Operations for the CICADA. The 30-year veteran of various clandestine operations is involved in "questionable" activities in Europe and the Middle East. Has been since the mid-nineties, apparently.
He is highly trained and "incredibly observant" so expect his entourage of CICADA agents to be around him at all times.
The Hitman beta starts on February 12 on PlayStation 4 and February 19 on PC.
Hitman was announced during Sony's E3 press conference and was initially set for a December 8 release on PC, PS4, and Xbox One before it was delayed to March 11, 2016.
The game will release episodically in various formats. There's the Intro Pack which comes with the Prologue and Paris levels for $15 or the regional equivalent. Each subsequent location will be priced at $10 as an add-on item to the Intro Pack - or it can be upgraded to the full experience for $50 when buying the Upgrade Pack.
For $60, customers will get the full game and all 2016 content when live. A disc version of Hitman will ship at the end of 2016.
Those who pre-order the Full Experience or the Collector's Edition on either three platforms will receive the Blood Money Requiem Pack and it comes with a rather snazzy white suit