First bit of DLC for Monster Hunter Freedom Unite arrives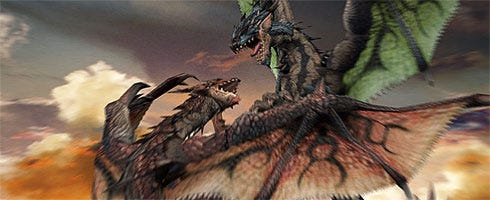 Capcom will release Monster Hunter Freedom Unite downloadable content, for free, every Friday for the next few months starting today.
Today's "Epic Hunting Quest" is "The Triumvirate of the Sands" which features monsters Daimyo Hermitaur, Tigrex, and Plesioth.
To get the DLC, just fire up your PSP and click Download from the start menu.
Via D'toid.