Square Enix's ethics department requested Tifa's body be toned down in Final Fantasy 7 Remake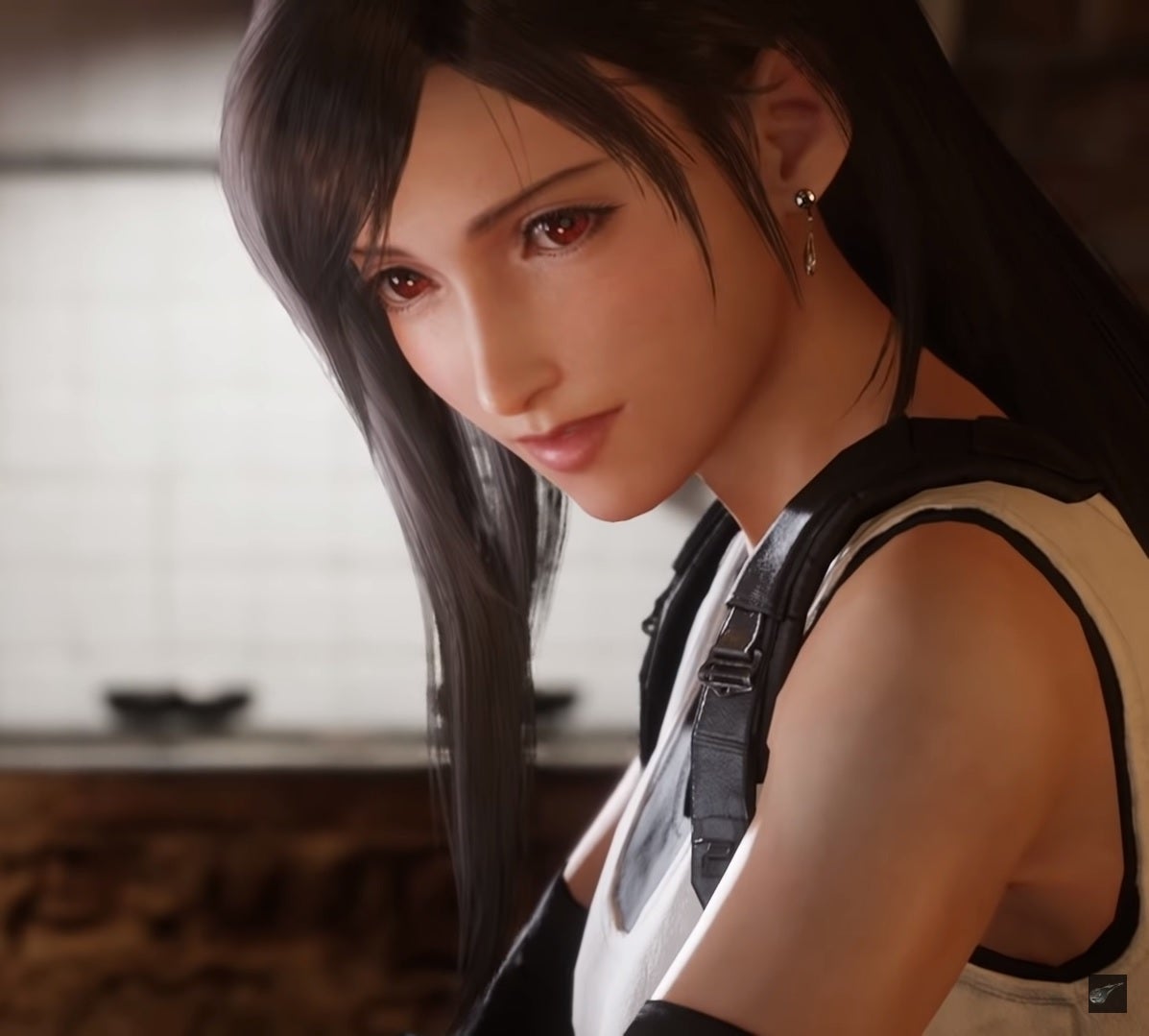 Square Enix's ethics department told the Final Fantasy 7 Remake development team to tone down Tifa's chest so it would "not get unnatural during all the intense action."
The latest issue of Weekly Famitsu, translated by Gematsu, divulged a few new details about the upcoming Final Fantasy 7 Remake, including changes to Tifa Lockhart's character design. The team wanted Tifa to look athletic, so they slimmed her down, gave her abs, and put her in fitted clothes.
We got our first look at the redesign at E3 with the gorgeous trailer below:
Tifa's design is a lot more proportionate and respectful now than her previous incarnation in 1997, in which a character literally refers to her as "Boobs."
The interview also confirmed that Cloud's famous cross-dressing quest at the Honey Bee Inn will return in the remake. The developers say they've made the quest more modern, and that they have considered how those scenes may not have aged well.
We got to play Final Fantasy 7 Remake at E3. Here are our impressions of our hands-on with the Boss Scorpion fight, and here's everything we learned about the game during the conference. The first episode of the multi-part remake launches March 3, 2020 for PS4.