Final Fantasy 16 gets a musical adaptation, but you probably won't be able to see it
No, we don't know if Torgal is going to sing.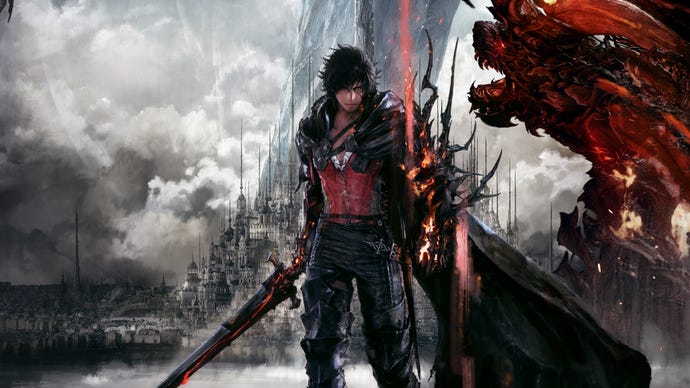 If you thought that Final Fantasy 16 should have been a bit more theatrical, the news that a stage play adaptation is on the way should be music to your ears.
As spotted by GamesRadar, earlier today Square Enix announced that a musical version of Final Fantasy 16 will be taking place next year in a limited run. A problem for most of us is that, perhaps unsurprisingly, the musical will only be performed in Japan, across two runs. The first run kicks off in May, finishing in June, at the Takarazuka Grand Theater, before another run being performed between July and August, this time at the Tokyo Takarazuka Theater Performance.
Watch on YouTube
Quite notably, the Takarazuka Revue musical theater troupe is an all-female one, so aside from the fact that all of the characters will be singing, the vibe will be quite noticeably different. Obviously this won't make any difference to characters like Jill, but it will certainly bring a different atmosphere to Clive's low and husky tones and Cid's even lower and rougher tones.
If you are going to be in Japan next year and plan on attending the show, do note that you won't be able to pick up tickets until April 27, 2024, as that's when they go on sale for the first run.
This isn't actually the first stage adaptation of a Final Fantasy game - Final Fantasy 10 actually received a Kabuki adaptation, where all of the cast are portrayed by men, earlier this year. The costumes for that one looked incredibly good, so it should be exciting to see how the Takarazuka Revue handles costuming for Final Fantasy 16.
As part of this announcement about the stage show, Square Enix also shared that the entire Final Fantasy series has now sold more than 180 million copies, and with Final Fantasy 7 Rebirth due out next year, there are obviously more sales to come.