FFXIII: Simultaneous 360 and PS3 Euro release in spring 2010, says Kitase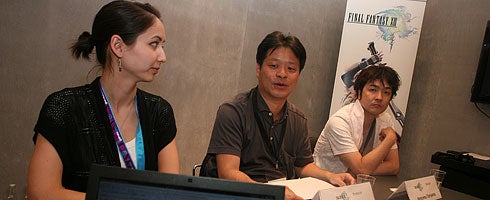 Badaboom. FFXIII's PS3 and 360 versions will release simultaneously next spring in Europe, producer Yoshinori Kitase told VG247 at GamesCom today, calling the info the "new announcement".
"We don't have the actual month down yet, but in Japan it's scheduled for a winter release, and in Europe and North American territoriers it's spring 2010," said the developer.
He added: "For Europe and North America, the PS3 and 360 versions are going to be released simultaneously."
Kitase said that the team had made significant headway in cutting down waits for Europe and the US.
"For previous titles it took usually about a year to localise each version and bring it over to Europe, but for this title there should be a considerably shorter gap and [we'll] bring it to European territories as close to the North American release as possible," he said.
So there you have it. Go nuts.