Fable shows proof of life with the help of Richard Ayoade, but still no release date
It's been a minute since we've seen the new Fable, and it looks like all the teasers from the last few days have been leading to this.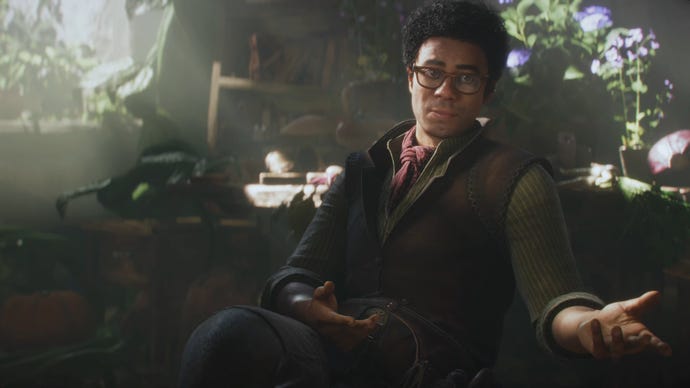 Folks, you've waited long enough for this moment, and it looks like you'll be waiting longer yet to actually play it, but the Fable reboot has once again graced the stage of the Xbox Showcase at not-E3 2023.
The Fable revival was announced nearly three years ago. Since the its underwhelming 2020 reveal trailer, the game showed up exactly zero times at other Microsoft events.
This all changes with today's trailer, which kicked off the Xbox showcase with none other than British actor Richard Ayoade, who not only narrates the trailer, he appears to be playing a villain? It's hard to say.
The trailer brings a mix of in-game footage, and in-engine footage, though sadly we didn't quite get to see how the game is going to be played. We also did not get a release date, or even a target so were sort of back to square one.
Never the less, it's good to finally see Fable.