Escape from Tarkov's Scavs will soon be able to loot bodies, perform mag checks, and push players in groups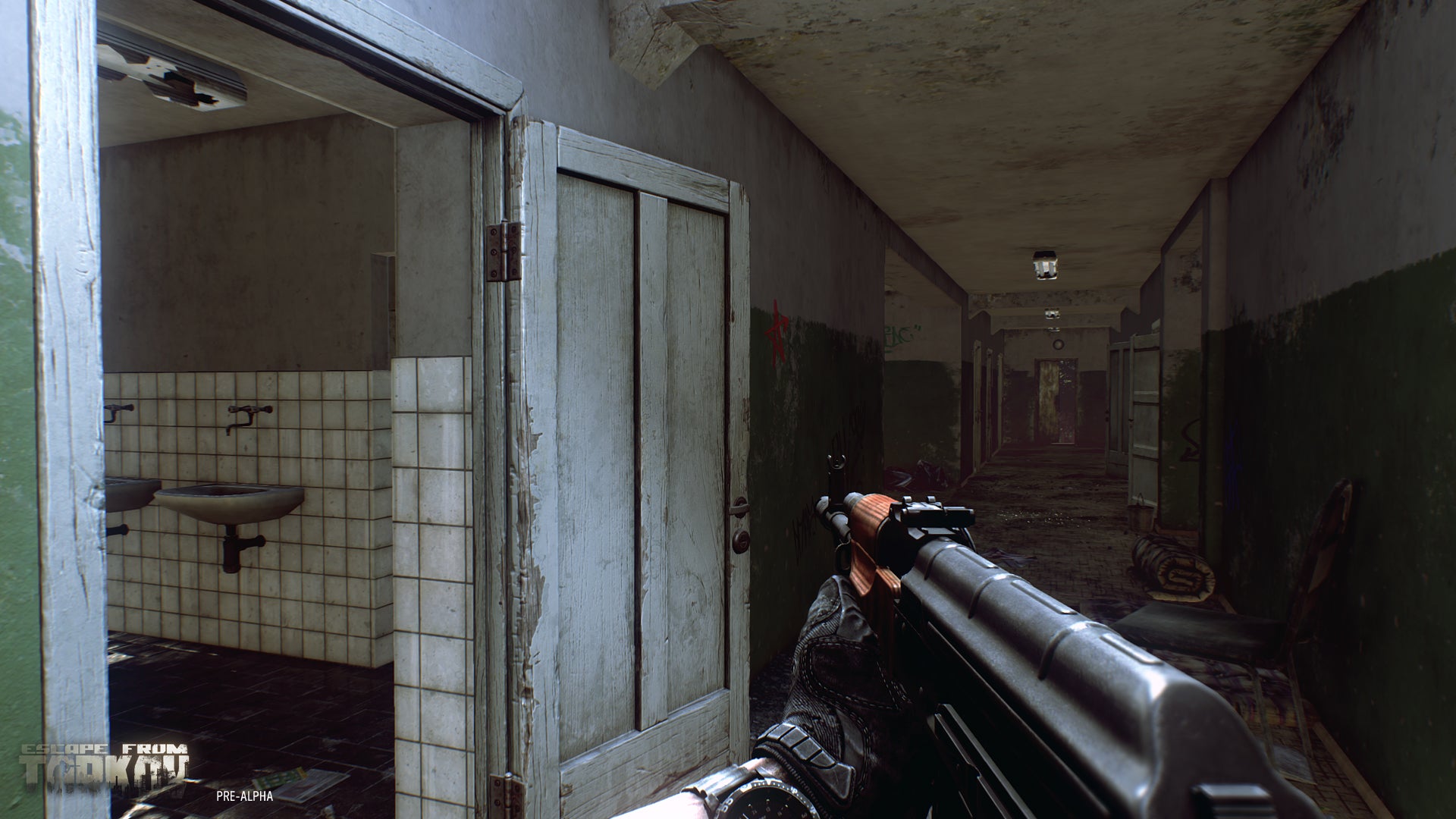 A new Escape from Tarkov patch is on the horizon.
Battlestate Games has detailed update 0.12.7, coming soon to Escape from Tarkov. Though the patch does not yet have a solid release date, the developer confirmed the biggest-ticket additions and changes arriving with it.
This is not the one that adds the anticipated Streets of Tarkov map, however. What is dropping with the patch is the promised expansion to the game's Customs map. Customs' industrial area, south of the construction site, is expanding. You'll not only find new places to loot, some of the previously inaccessible buildings can now also be entered, and there are new spots where AI boss, Reshala, could spawn.
On the subject of bosses, Shoreline is getting a new boss in Sanitar. The former doctor is unique in that he constantly heals himself and his gang, and even perform surgeries in the field to remove bullets - just like what players can do today.
More interesting than these new additions is a big AI behaviour overhaul for Scavs - the enemies that roam Tarkov's maps. Scavs will now pick up items, including a second weapon, from bodies. If you don't see them looting, you might see them greeting each other, or running while on patrol when they sense danger.
In a move that mimics player behaviour, Scavs will now aim at others for a few seconds to check whether or not they're friendly. They'll even be able to do some quick maintenance on the go, like checking the magazine, and eating/drinking. And, if all that doesn't make it hard enough to distinguish from real players, they'll even push players as a group if the situation calls for it.
Alongside these major gameplay tweaks, the update will introduce two new weapons (FN GL40 Grenade launcher, Mossberg 590A1 Shotgun), and a variety of ammo types, including three .45 ACP variants. You'll also find a number of stims, and tweaks to existing quests and the perks earned by levelling up.
Head to the Escape from Tarkov forums for the full change log.