The Epic Games Store MEGA Sale 2021 is live, so it's time to save on some great PC titles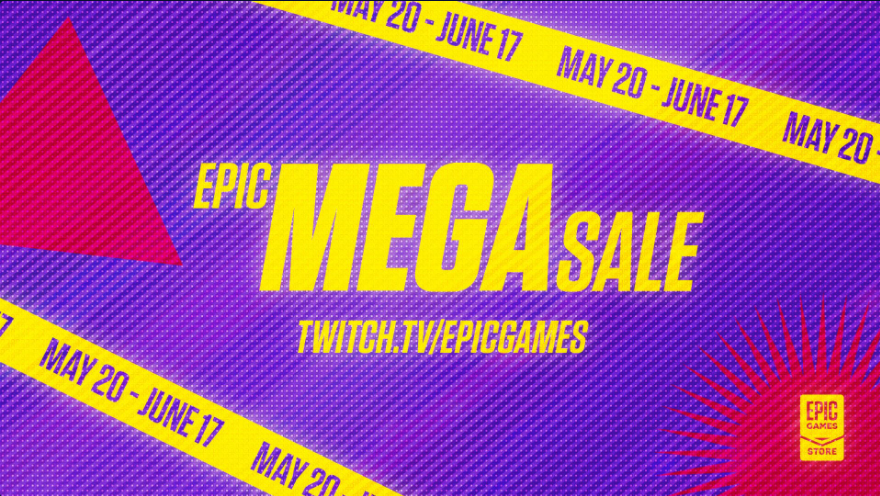 The Epic Games Store is having a sale, and you know you're going to have some great titles at some serious discounts. The $10 voucher returns for the EGS MEGA Sale, too!
Despite recent events, you know that if EGS is having a sale, you're going to want to pay attention. The Epic Games Store has plenty of exclusives, and sales like this can help you pick them up for cheap. Running from today to June 17, you can save big on some popular titles with this year's MEGA Sale.
Not to mention the coupon! Just logging in during the MEGA Sale nets you a $10/£10 voucher you can use on any game $14.99/£13.99 and up. This voucher lasts until the end of the sale, too, so you can save it in case you want to wait on an upcoming release... or you can use it right away! You don't even need to buy anything to claim the voucher--just sign in to your account at this page, click a button, and you get the coupon. Easy!
But a $10/£10 voucher doesn't mean much unless you buy something. Here are some of the highlights of the EGS MEGA sale! Remember that these prices do not include the $10/£10 voucher you may have, so keep that in mind when making your purchasing decisions. You can only use the voucher on one game, after all.
These are only some of the games on sale, so make sure to check out the Epic Games Store for everything that's discounted.
Don't forget to claim your free games, either! From now until May 27, you can grab NBA 2K21 completely free.
Want to know about all the hot gaming deals as they're happening? Give Jelly Deals a follow on Twitter! Or, head over to the Jelly Deals site for regular buyer's guides and features on all sorts of tech, entertainment, and more.