Early screenshots for F1 2016 show new time of day editor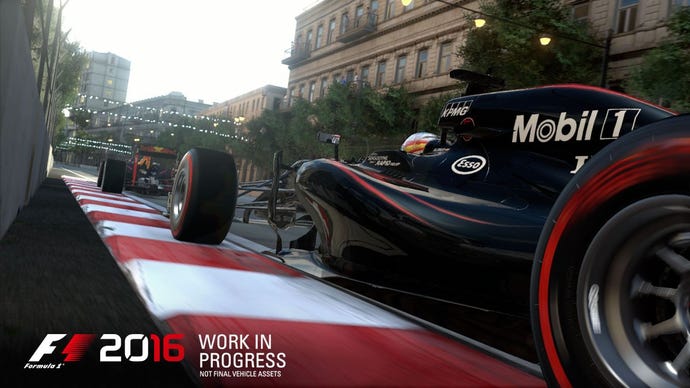 Codemasters has revealed a few details on F1 2016 which it says will include "the most immersive career" ever featured in the franchise.
Early screenshots for F1 2016 show new time of day editor
According to the developer, F1 2016's new career mode will span ten seasons and includes the addition of the sport's Safety Car and Virtual Safety Car. It also includes a new car upgrade system integrated into a new practice development program.
Codemasters said the latter mirrors the "tests carried out by the teams in real life" during Grand Prix weekend. Players will need to master each circuit with the game's track acclimatization tests, test out the car's tires and perfect their racing strategy. This will also provide the player with Research and Development points which can be spent on vehicle upgrades.
Career Mode has players selecting their avatar and picking a number to carry throughout their career. They can customize their helmets and uniforms and select any Formula One team they wish to join - including the newest addition the Haas F1 Team. Each team will have different goals and expectations and players will earn contracts and can move from team to team.
Hospitality areas for each team have been set up and act as a game hub. This is where the player will work with the voice-acted Research and Development Engineer and Player Agent to develop progress both on and off the track. All sessions will earn the player credits to spend on upgrades.
Finally, the time of day editor allows the player to "dramatically" customize the visuals of their race experience.
More information on F1 2016 will be revealed in the months leading up to release this summer on PC, PS4 and Xbox One.