EA is making a FIFA game for Nintendo Switch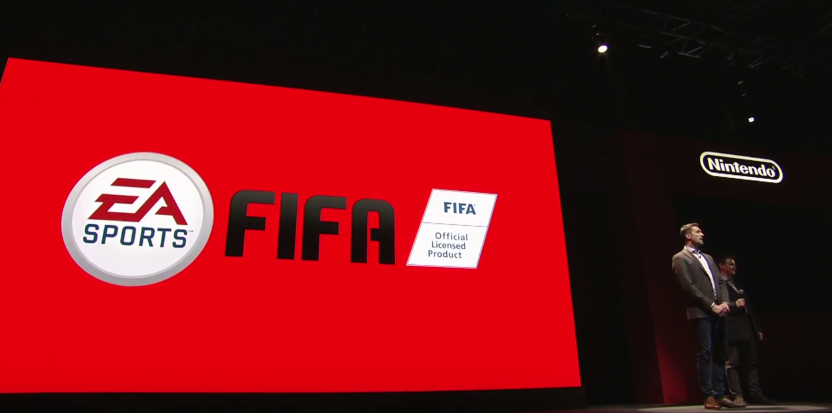 EA's first Nintendo Switch game is FIFA.
There's a new FIFA title in development for the Nintendo Switch. The publisher's Patrick Söderlund appeared briefly during the Switch presentation earlier today to announce it.
There's no official name for it just yet, but the executive said it will take advantage of the Switch's social features, and will deliver an experience "custom built for the Switch." It's not clear at this time if it's going to be a port of FIFA 17 or this year's FIFA 18, which has yet to be officially announced.
"FIFA on Nintendo Switch will be the most immersive, social, and authentic sports game ever created for Nintendo players," said Söderlund. "It will deliver the FIFA experience custom built for Nintendo Switch…so you can play anywhere, play with anyone, and play how you want to play.
"If you're at the park, at your friend's house, or on vacation, you can always stay connected to the biggest matches. You'll be able to get on the pitch with your favorite players and teams from the world's best leagues in iconic stadiums from around the world…all with the unmatched authenticity and depth that FIFA is known for."
"We'll have much more to say and show in the coming months."
You can catch the announcement via IGN's video above. Söderlund sadly didn't a offer a release date for the game, beyond "later this year."
This is the only Nintendo Switch game EA has announced, and it is slated for release sometime this year.