Duke Nukem Forever demo key included with Borderlands GOTY purchase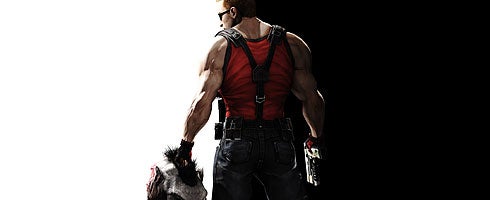 2K has announced that those who purchase the Game of the Year Edition of Borderlands will receive a membership to the Duke Nukem First Access Club, giving purchasers a key to an early playable demo of Duke Nukem Forever.
The key will also provide users with a "wealth of goodies".
No word on what the extra goodies are, or when the demo will be made available, but it will be released "prior to the retail launch of the game" in 2011.
Borderlands: Game of the Year Edition ships on October 12 for PC, PS3, and Xbox 360 and includes all four bits of DLC.
Awesome.