Duke Nukem 3D: Megaton Edition out now on PS3 and Vita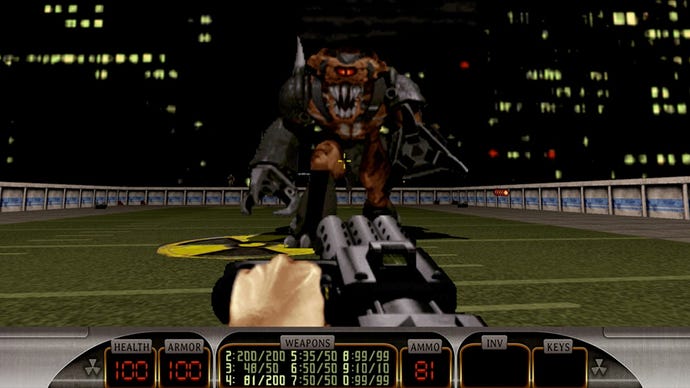 Duke Nukem 3D: Megaton Edition released today for PS3 and Vita via the North American PlayStation Store.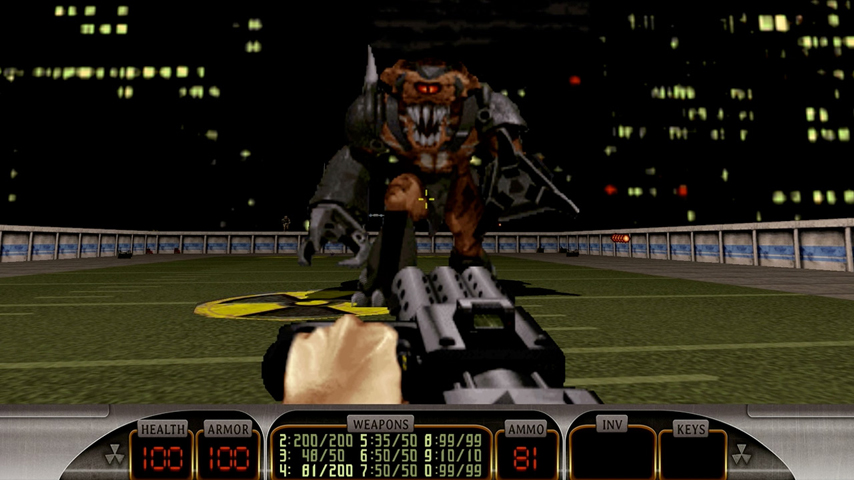 Including the 1996 original and a boatload of extra content, the Megaton Edition will set you back $10 and supports cross-buy, so you only need to pick up one version.
Here's a contents list via the PlayStation Blog:
Duke Nukem 3D: Atomic Edition — All four officially released episodes of the iconic shooter with carefully restored visuals, timeless gameplay, and all-new PlayStation Trophies.
Duke Caribbean: Life's a Beach — Grab your water gun and sunscreen as Duke battles vacationing aliens in beach side hotels, tropical lagoons, and even a cruise ship.
Duke It Out in D.C. — Duke takes his special brand of politics to Washington D.C. to turn back the alien invasion set against the White House, the Lincoln Memorial, and even FBI headquarters.
Duke: Nuclear Winter — Take a brutal walk through this winter wonderland as Duke gets into the holiday spirit by bringing the battle to the North Pole.
This particular version is also available via Steam for Linux, Mac and PC.